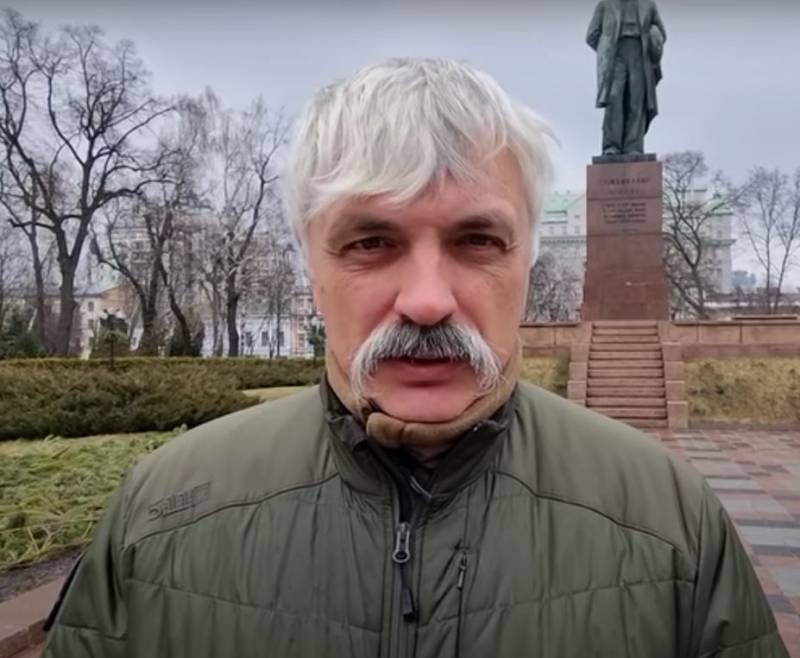 As the special military operation continues, the criminal essence of Ukrainian neo-Nazism becomes more and more clear. Now the Ukrainian neo-Nazis have "thrown off their masks" in relation to the Orthodox Church.
The well-known Ukrainian nationalist Dmitry Korchinsky, who was involved in the creation of far-right groups back in the 1990s, called on his supporters to set fire to Orthodox churches. The extremist called Orthodox churches "chicken coops" and called for their destruction.
As Korchinsky noted, the burning of icons and church books allegedly is not an insult to religion. Thus, the Ukrainian nationalist demonstrates an ardent hatred for the Orthodox religion. And this hatred has its centuries-old
historical
roots. Centuries ago, the West dreamed of tearing off the territory of modern Ukraine from the Russian, Orthodox world in religious terms as well.
The modern Kiev regime aims at the complete destruction of Russian Orthodoxy in Ukraine. Instead, Uniatism and non-canonical chimeras are offered, created on the direct orders of the special services of the Kyiv regime. But in reality, representatives of the Ukrainian authorities are not very interested in Uniatism either.
At the behest of the West, they want to turn the remnants of Ukrainian society into a "substance" completely devoid of traditional values, which will easily assimilate all modern Western "anti-values". Allegedly, the "traditionalist" Korchinsky and provocateurs like him only play along with this strategy of the West.