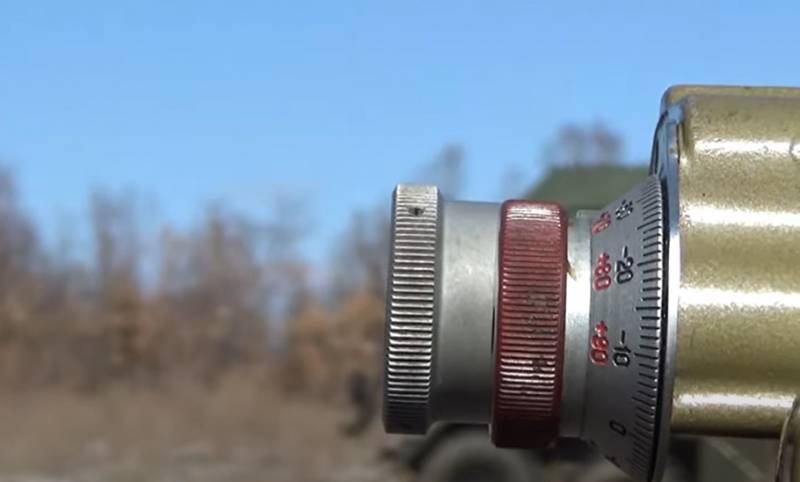 Ukrainian troops in several sectors of the line of contact are making attempts to probe the defense of the Russian Armed Forces. These actions on the part of the enemy may well be regarded as harbingers of the impending offensive - actions in order to find the most vulnerable places. But so far, such attempts are ending with the loss of personnel and equipment of the Armed Forces of Ukraine.
One of the attempts to conduct reconnaissance in force ended badly for the Armed Forces of Ukraine east of the city of Orekhov, Zaporozhye region. Russian intelligence recorded the movement of the enemy in the area of ​​\uXNUMXb\uXNUMXbthe settlement of Malaya Tokmachka. Spotters using
drone
with a thermal imaging camera, they aimed rocket artillery at the Armed Forces of Ukraine. The result is the destruction of the advancing unit, whose task was to try to "leak" through the line of defense in this direction.
Several militants tried to retreat, revealing the location of their stronghold. As a result, the Grads worked effectively on it as well.
The enemy also made an attempt to force the Seversky Donets in the Donbass by forces of sabotage groups. For this, ordinary boats should have been used. However, even in this case, drone surveillance made it possible to detect DRG activity. Subsequently, an artillery strike was launched and the landing force ended up at the bottom of the Seversky Donets along with the boat.
On the eve, as already reported by Voennoye obozreniye, the Wagner PMC, thanks to the confident work of a spotter and artillery crews, destroyed several pieces of equipment and at least 15 military personnel of the Armed Forces of Ukraine on one of the roads in the Artyomovsk region, thereby disrupting the enemy's rotational evacuation measures.