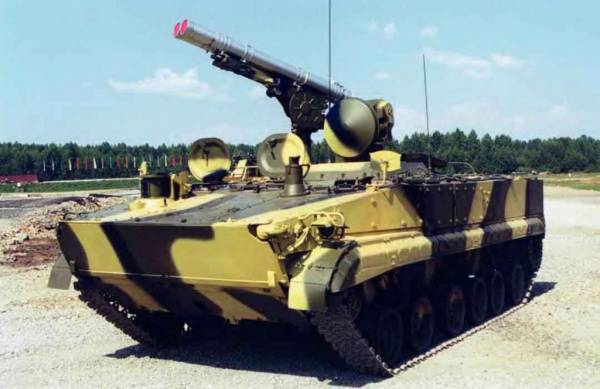 The artillery unit of the Southern Military District, located on the territory of the Republic of Ingushetia, received more than 10 of the new Chrysanthem-S missile systems on the tracked chassis as part of the state defense order for the replacement of anti-tank missile systems (ATGW) Sturm.
In the near future, it is planned to fully equip the compound with new ATGMs. Together with them will arrive representatives of the manufacturer, who will help personnel to master the new technology.
ATGM "Chrysanthemum-S" is designed to destroy the modern and promising enemy armored vehicles, equipped with dynamic protection, as well as fortification and engineering structures of the enemy, its surface and low-speed air targets, manpower.
ATGM is the most powerful of all currently existing ground anti-tank complexes. The large effective range of fire in all weather and combat conditions, high firing speed and security make the complex indispensable for conducting both defensive and offensive operations of the Ground Forces.