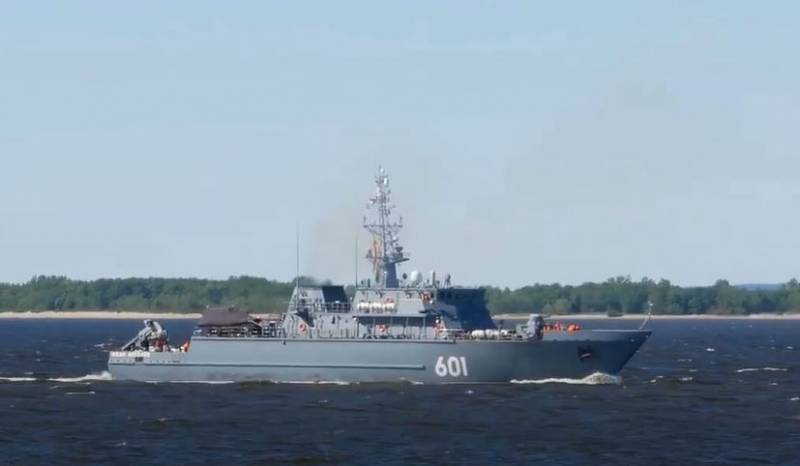 The photo is illustrative
The newest minesweeper "Lev Chernavin" project 12700 code "Alexandrite" being completed at the Sredne-Nevsky shipbuilding plant will be part of the Baltic, not the Pacific
fleet
as previously planned. The decision was made in connection with the change in the military-political situation on the western borders of Russia.
In the Baltic, they began to form a crew for a new mine defense ship, the construction of which is being completed at the Sredne-Nevsky Shipyard. According to the plans of shipbuilders, in April the minesweeper will be launched, completed and, after the necessary tests, will enter the combat structure of the Baltic Fleet by the end of this year.
As reported
"News"
citing sources in the Ministry of Defense, the minesweeper was originally planned to be sent to the Pacific Fleet, but recent events in Ukraine and Europe have shown that the new PMO ship will be more needed in the Baltic Fleet, which does not include modern minesweepers.
The mine defense ship "Lev Chernavin" was laid down at the Sredne-Nevsky Shipyard on July 24, 2020, although the formation of the ship's hull began two weeks before the date of the official laying. The minesweeper received the name of Lev Davydovich Chernavin, a Soviet submarine officer, Rear Admiral, who commanded the formations of submarines of the Northern Fleet.
"Lev Chernavin" is the eighth ship in the line of project 12700 "Alexandrite", laid down at the Sredne-Nevsky Shipyard and the last one under construction within the first series.
Project 12700 minesweepers are capable of using the latest sonar stations, located both on the ship itself and on remote-controlled and autonomous underwater vehicles, and have an automated mine action control system. Able to use traditional minesweeping weapons. The ships of the Alexandrite series have a monolithic fiberglass hull, a displacement of about 890 tons, a length of 62 meters and a width of 10 meters, and a crew of 44 people.