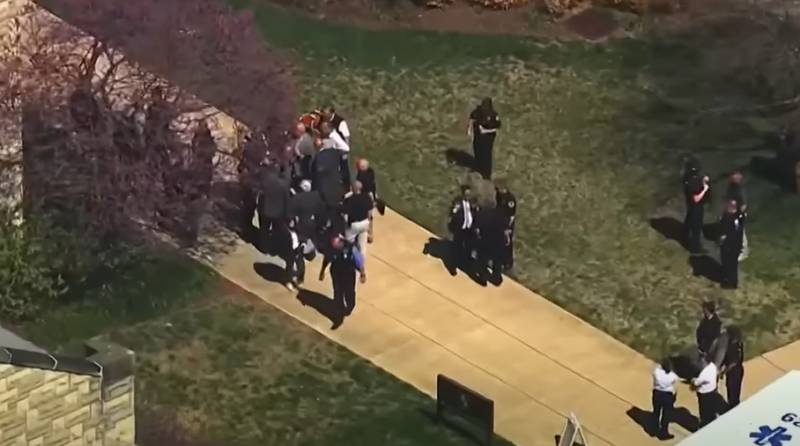 In the American city of Nashville (Tennessee), there was an attack on the local parish school ("Covenant School"). According to preliminary data, a 28-year-old woman opened fire at the school, who had a detailed graphic plan of the building of the educational institution with her.
So far, six people have died. Three of them are students (all aged 9) and three are teachers (Mike Hill, 61; Catherine Koons, 60; and Cynthia Pick, 61).
The police have identified the attacker. She, reportedly, could be a former graduate of this school, Audrey Hale. According to the preliminary version, "a certain feeling of resentment could push her to attack the school."
Then statements began to come in that Hale's gender identity was not so unambiguous. There is evidence that Hale is transgender.
It is reported that after the police officers arrived at the scene of the tragedy, small arms fire
weapons
was opened for them. The criminal fired from the window of the second floor of the school building. The bullets hit the windshield of the police car. No police casualties have been reported at this time.
Nashville Police Chief Officer Drake said that after that, the police received an order to "eliminate the threat."
In connection with the shooting at the Nashville school, President Joe Biden made a statement. He stated that he contacted the mayor of Nashville, specifying the number of victims, after which he decided to half-mast the flag on the White House. And before commenting on another tragedy at an American school, Biden suddenly began to say that he "just ate chocolate chip ice cream, which is a lot in his refrigerator."
Congresswoman Marjorie Taylor Green, commenting on Biden's actions, wrote on the social network that innocent Americans are dying at the hands of their own armed compatriots, and the Biden administration "is not concerned about anything other than arming Ukraine."
Green demanded that the US President protect not Ukraine, but first American children:
Do Biden and other Democrats want to finally channel funds and pass legislation to protect Americans, American students?
According to her, the allocation of funds for military assistance to Ukraine is already beyond the reasonable, while the Americans are constantly under attack in their own country.