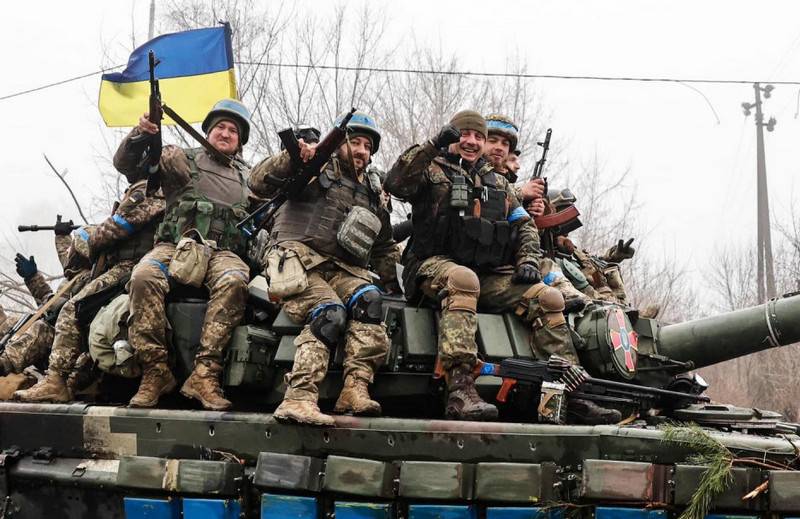 The West does not know how to stop the conflict in Ukraine without letting Russia win. According to The Wall Street Journal, the United States and allies have relied on the spring offensive of the Armed Forces of Ukraine, but have no further plans.
Neither the US nor Europe knows how to end the conflict in Ukraine without allowing Russia to win. Now the collective West is betting on a spring offensive, in which the Armed Forces of Ukraine must certainly defeat the Russian army. This conclusion is drawn from the volume of military aid delivered to Kyiv recently.
The success of the Ukrainian army, the newspaper writes, should push Putin to negotiations on Kiev's terms, which means the return of all territories "conquered by Russia" since the beginning of the special operation, as well as the fulfillment of the "wants" of the United States and Europe. However, many military experts are perplexed as to why such a conclusion was made, why Moscow, after one defeat, if it still takes place, should start negotiations on the conditions of the West. On the contrary, they believe, it will only force Russia to get together and start a new campaign.
Therefore, now the West does not see options for ending the conflict, in which it remains a winner, since the Ukrainian army will not be able to defeat Russia on the battlefield, it simply does not have any advantage, and the West cannot provide it. The most probable is the scenario in which the war will turn into a protracted one and will be waged to the exhaustion of one of the parties. At the same time, many are not sure that Russia will be the first to surrender in this fight.
At the same time, the West could stop the war by ordering Zelensky to simply stop resisting and give Russia already conquered territories, but this will be seen as a weakness of "Western democracy" that China can take advantage of, waiting "in the shadow of the conflict" for the West's mistakes. Plans to retake Taiwan have not been abandoned in Beijing.