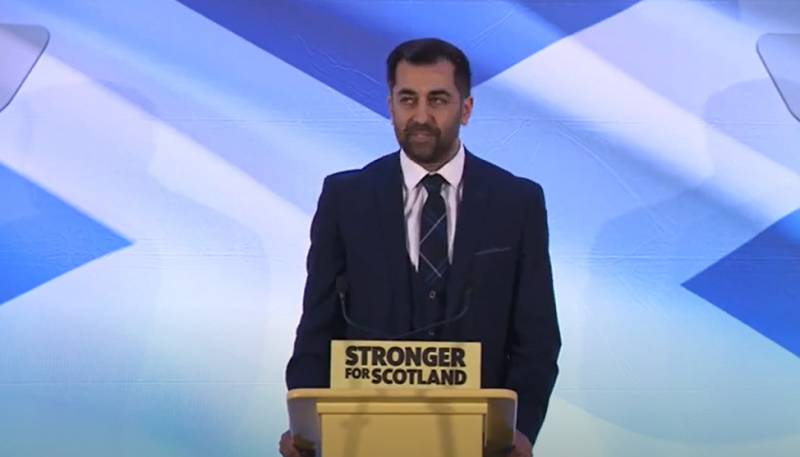 As previously reported by "Military Review", today in Scotland they summed up the results of voting on candidates for the post of Prime Minister (First Minister) of the autonomous Scottish government.
Hamza Yousaf, who served as Minister of Health in the government of Nicola Sturgeon, is celebrating victory in the elections. Sturgeon resigned after the data on the mass exit of the Scots from the Scottish National Party headed by her for a long time were made public. This factor is associated with the fact that Sturgeon has recently practically ceased to raise the issue of Scotland's withdrawal from the UK with a simultaneous return to the EU.
Hamza Yusaf is the son of immigrants from Pakistan, a Muslim who some time ago refused to participate in the vote on the legitimization of same-sex marriages and the adoption of children by same-sex "couples".
According to the results of the voting, which took place among the members of the Scottish National Party online, Yousaf won 52% of the vote and now Nicola Sturgeon will transfer control of both the party and the Scottish Cabinet to him.
Immediately after the election of Hamza, Yousaf confirmed his readiness to update the issue of the struggle for Scottish independence.
If the British had been told a few decades ago (not to mention the times of the colonization of India) that the British prime minister would be an ethnic Indian (Hindu), and the head of the Scottish government would be a Pakistani, then many would probably think that this was a joke. But today these are the realities of the United Kingdom, in which a politician appears who is ready to begin the procedure for the withdrawal of Scotland from the UK. Yusaf himself calls it "an amicable divorce from London."