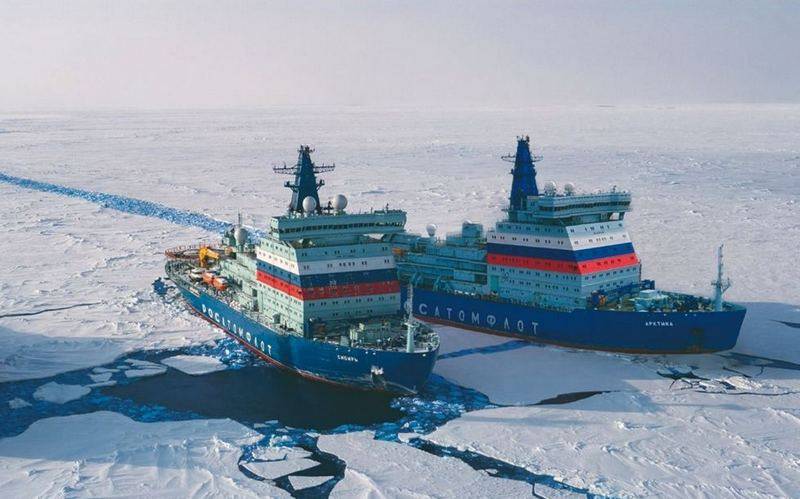 The dates for the laying of the fifth and sixth serial nuclear-powered universal icebreakers of project 22220 "Arktika" have been determined, the contract for the construction of which was received in February this year by the "Baltiysky Zavod" in St. Petersburg. Maxim Kulinko, Deputy Head of the Directorate of the Northern Sea Route of the Rosatom State Corporation, spoke about this.
The fifth and sixth serial nuclear-powered icebreakers of the Arktika type will be laid down in May 2024 and October 2025, respectively. The construction will be carried out by Baltiysky Zavod, which is building the entire series of nuclear-powered ships of project 22220. Funds for the construction of new vessels will be allocated according to a mixed scheme, where one part will be allocated from the budget, and the other part from extra-budgetary sources.
We plan that the fifth icebreaker will be laid down in May 2024, and the sixth in October 2025
- leads R
IA News
Kulinko's words.
USC announced that Baltiysky Zavod received a new contract to continue the series of Arktika-type nuclear-powered icebreakers in early February. Metal cutting for the fifth serial nuclear-powered icebreaker is planned for the third quarter of this year, commissioning in December 2028. The sixth serial icebreaker will be handed over to the customer in December 2030. There is no information on the names of the new nuclear-powered ships yet.
To date, the Baltiysky Zavod has put into operation three universal icebreakers of project 22220: the head "Arktika", which gave the name to the entire series, as well as the first and second serial "Siberia" and "Ural". Two more nuclear-powered ships, Yakutia and Chukotka, are under construction, with delivery dates in 2024 and 2027. Project 22220 icebreakers are being built to provide year-round navigation along the Northern Sea Route.