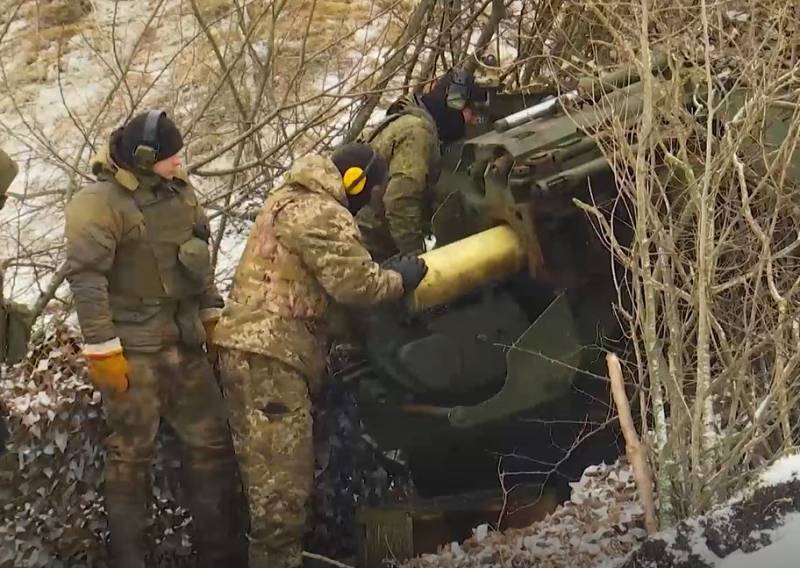 Russian troops prevented the enemy's attempt to reinforce the grouping in the Seversk direction, the reserves of the Armed Forces of Ukraine being transferred to the Seversk region were covered by Russian cannon and rocket artillery. This was announced by retired colonel of the NM LPR Andrey Marochko in his TG channel.
According to the data provided by the Russian expert, the command of the Armed Forces of Ukraine intended to strengthen the Ukrainian grouping in the Seversk region, which is under pressure from Russian troops from two directions. To do this, a convoy of equipment and vehicles with personnel, ammunition and weapons was sent to the city area. However, she did not reach her destination, because she was covered right on the march by Russian troops.
In the Seversk direction, an attempt by the enemy to strengthen the grouping of troops was thwarted (...) an enemy column moving from the direction of Ray-Aleksandrovka was destroyed
Marochko says.
According to preliminary data, the battalion-tactical group of the Armed Forces of Ukraine came under attack, the number of destroyed equipment and personnel is being specified, but even now we can say that the losses of the Armed Forces of Ukraine are significant.
Meanwhile, according to our intelligence, a large number of Polish self-propelled guns Krab were noticed in the Kupyansk direction. Self-propelled howitzers in Polish colors, but with Ukrainian crosses, were found in the areas of the settlements of Sinkovka, Peschanoe and Stelmakhovka. Apparently, these self-propelled guns from the new delivery and arrived in Ukraine only recently, after which they were immediately thrown to the front line due to a catastrophic lack of artillery.