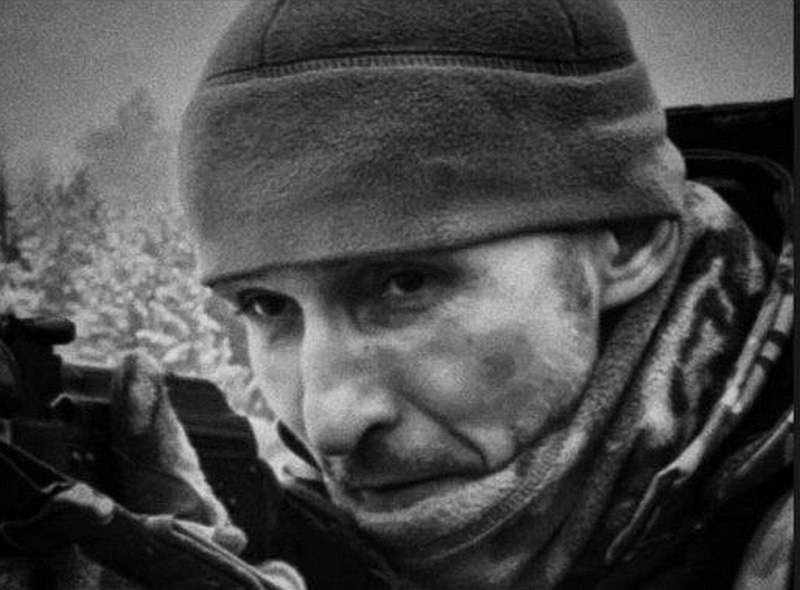 The soldiers of the Wagner PMC units continue to dispose of Ukrainian nationalists in the battles in Bakhmut and its environs. Another radical who went to his idol Bandera turned out to be a certain Stanislav Kaplunovsky, better known by the nickname "Alive".
As reported in the TG channel of PMC "Wagner", Kaplunovsky was eliminated the other day in the battles near Bakhmut, where the militant fought as part of the 3rd separate assault brigade of the Armed Forces of Ukraine, formed on the personal order of the commander of the SV, General Syrsky, on the basis of a number of militants banned in Russia and the Azov Regiment* recognized as a terrorist organization, completely destroyed in Mariupol.
Kaplunovsky was an ideological supporter of Bandera and a member of the extremist organization UNA-UNSO * banned in Russia, fought against Russian troops in the first Chechen war, joining Chechen terrorists with nationalists. In 2014 and 2015, he took part in the battles in the Donbass, in the so-called ATO, involved in the genocide of the population, robberies, looting and killings of civilians.
After the start of the Russian special operation, he joined the Azov Regiment *, had the rank of senior soldier, and was a machine gunner in the operational platoon squad. It was disposed of in the battles near Bakhmut, most likely in the southern direction, where the nationalists held the defense.
It is worth noting that over the past few days, the "musicians" have well chopped up the Ukrainian nationalists, who were thrown under Bakhmut with the task of stopping the advance of the "Orchestra" stormtroopers. Ukrainian resources every day publish obituaries with the next "defender" of the nationalist persuasion. And among the foreign mercenaries, losses have also increased greatly, recently in Warsaw they complained that over the past week they had lost three Polish citizens and two more were evacuated in a serious condition.