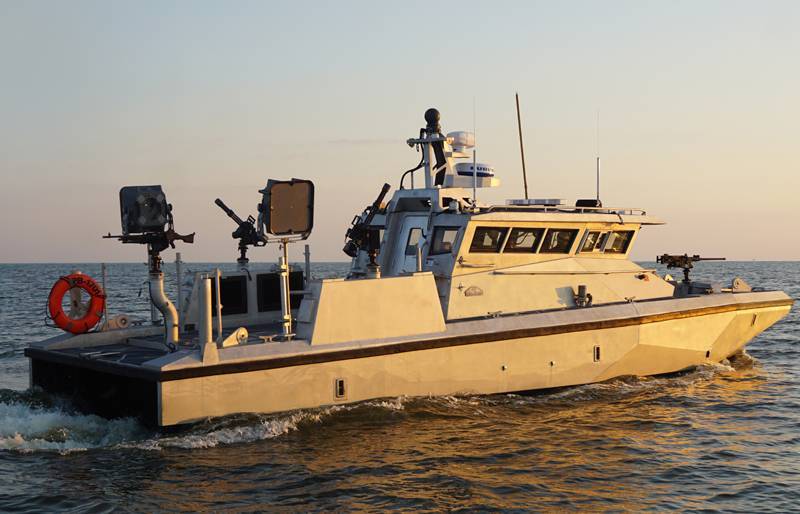 The US has delivered an unnamed number of Metal Shark 40 Defiant (40 PB) patrol boats to Ukraine. The first video of tests on the Dnieper of one of the delivered boats has already appeared on the Web. So far, they have only been reported.
At the end of June last year, the United States announced that it would provide assistance to the Ukrainian Navy by supplying another batch of patrol boats manufactured by Metal Shark. The first batch was to include six boats specially "optimized" for "missions in Ukraine." What is "this optimization" was not explained.
In November 2022, the US Navy announced its intention to supply the Ukrainian
the fleet
40 more boats, but the delivery time was not named. It was about boats, designated in the USA as 40 PB, this model was chosen by the US Navy in 2017 to replace the CRF (Coastal Riverine Force) boats. They were supposed to enter the so-called "river flotilla" of the Ukrainian Navy and act against Russian forces on the Dnieper.
The boats are equipped with two Cummins QSB 6.7 diesel engines. Maximum speed - 40 knots. Housing - welded aluminum with ballistic protection.
Representatives of the manufacturing company claim that ballistic protection allows the boat to withstand bullets of various calibers and "high-kinetic" fragments.
For themselves, the US Navy equips these boats with remotely controlled weapon stations. Also on board can be installed machine guns M2 caliber .50 Browning, M240 caliber 7,56 mm, automatic grenade launcher Mk.19 caliber 40 mm. It is not yet known with what weapons the boats were delivered to Ukraine.