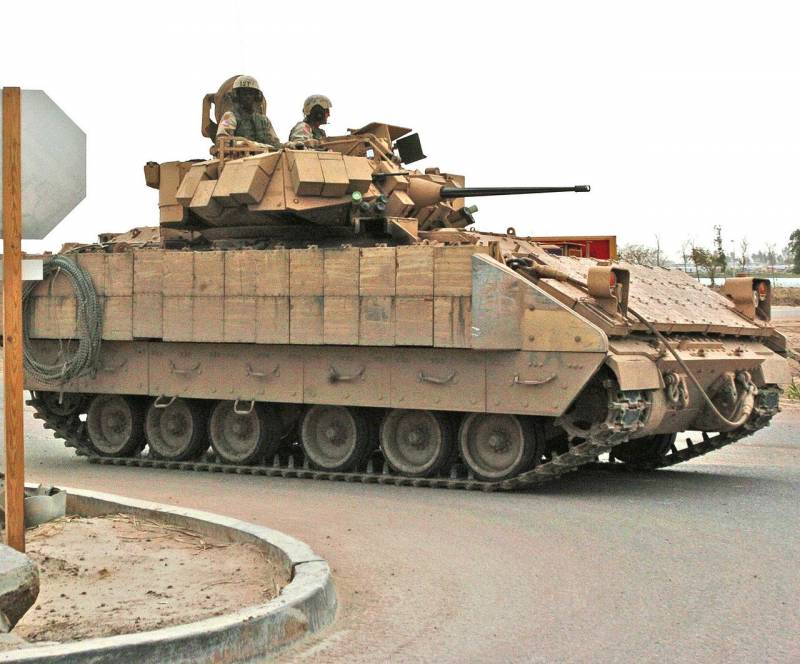 As you know, the Ukrainian troops continue to hold out largely thanks to Western military assistance, and therefore any delays in the supply of weapons or their shortage will immediately affect the combat capability of the Armed Forces of Ukraine.
The American publication 19fortyfive notes that in the near future Kyiv may not receive a sufficient number of American-made Bradley infantry fighting vehicles (IFVs), which will affect the counteroffensive and holding of territories planned by the Armed Forces of Ukraine.
According to Chris Osborne, columnist for the publication, it is likely that Ukraine will receive not as many Bradley infantry fighting vehicles as it needs to conduct large-scale battles. Due to the limited number of these armored vehicles, they are likely to be deployed in narrow sections of the front, the journalist believes.
At the end of January 2023, Washington announced that it had sent the first 60 Bradley IFVs to Ukraine, and last month it announced the allocation of new military assistance to Kiev in the amount of $460 million, which also includes the delivery of several more Bradley IFVs.
Bradley infantry fighting vehicles were developed in the United States in the 1970s and have since been modernized and produced in various modifications more than once. The vehicle is designed to transport infantry or reconnaissance, while providing fire cover to suppress enemy manpower and armored vehicles.