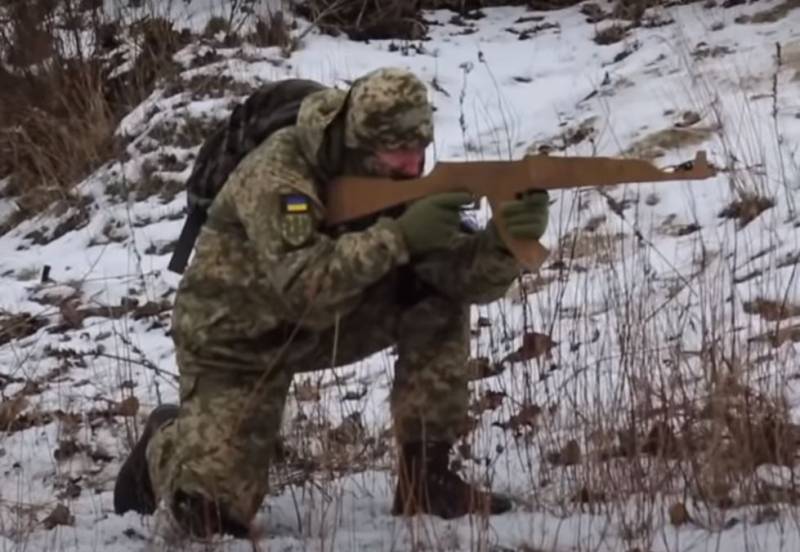 A significant part of the servicemen of the Ukrainian armed forces is poorly prepared for combat operations and has very low motivation. Many military personnel simply refuse to go to the front line. The Ukrainian press writes about this, citing sources in the military environment.
A week earlier, both Western and Russian media widely covered the scandal around the interview of the commander of the battalion of the Armed Forces of Ukraine with the call sign "Kupol" to the American newspaper The Washington Post. According to the "Dome", the recruits of the Armed Forces of Ukraine are poorly trained, and the units suffer heavy losses. For this interview, "Dome" was demoted, after which he wrote a report on his dismissal from the armed forces.
But the problem (for the Armed Forces of Ukraine) is that the words of the battalion commander are confirmed by many soldiers, sergeants and even officers, with whom Ukrainian correspondents speak on condition of anonymity. For example, the facts of a large number of "refuseniks" in the ranks of the Armed Forces of Ukraine are revealed. This is the name of soldiers and sergeants who categorically refuse to go to the front line, not even taking into account the possible responsibility for failure to comply with the order of the higher command.
Usually the commanders of the units of the Armed Forces of Ukraine hide a large number of "refuseniks" in the units, since this can cast a shadow on them too - they say that they work poorly with personnel, they are not able to motivate them. Because of this, the officer may have problems with further building a military career. Therefore, "refuseniks" are not handed over to the military prosecutor's office, but are used for household work - from digging trenches to cooking. As for the monetary allowance, the "refuseniks" do not receive any allowances, including even those that are due to military personnel on the second and third lines of defense.
The number of motivated fighters is getting lower: "romantics" from Ukrainian nationalist organizations have already been seriously beaten out in battles during the year of the special operation. Arriving reinforcements from the mobilized do not want to fight and do not know how.
In addition, Ukrainian soldiers complain about the practice of exactions in the units located in the rear. Unit commanders take money for everything - from promotion in rank or position to "turning a blind eye" to alcohol abuse.