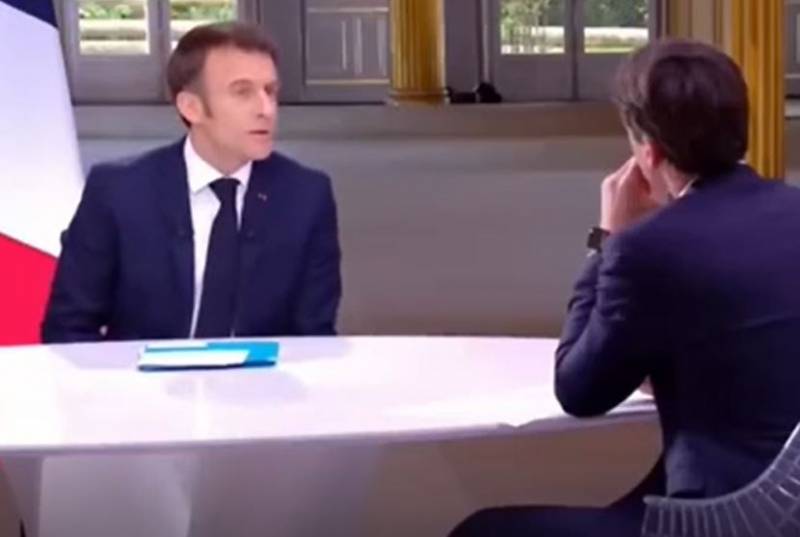 In France, riots have been going on for days, people took to the streets to express their dissatisfaction with the new pension reform, adopted bypassing parliament. According to official data from the French authorities, about one million protesters took to the streets in Paris alone the day before.
Cars are on fire again in Paris, shop windows are smashed, and police are trying to pacify protesters who took to the streets under slogans against the new pension reform, in which the Macron government raised the retirement age from 62 to 64 years, thereby trying to reduce the number of pensioners in the country .
Macron himself decided to speak on one of the French TV channels and talk about the pension reform and how the French government takes care of the people. However, talking about how he "understands the people", he suddenly realized that he was waving a watch worth 80 thousand euros in front of the cameras.
Do you think it gives me pleasure to carry out this reform? No! (...) I don't enjoy it and I wish I didn't, but I take responsibility. And it's in the public interest.
- said the French president, and in order to be "closer to the people", he turned a little trick - without interrupting his story, he put his hands under the table and, as it seemed to him, quietly took off his expensive watch. But the all-seeing cameras captured this moment, making it public.
Now Macron's attempt to get rid of the clock is being discussed with might and main on the worldwide network, and in France it has already become a meme. At the same time, French citizens turn to the president, why he took off his expensive watch and what he wanted to show. Macron, as usual, simply ignores questions.