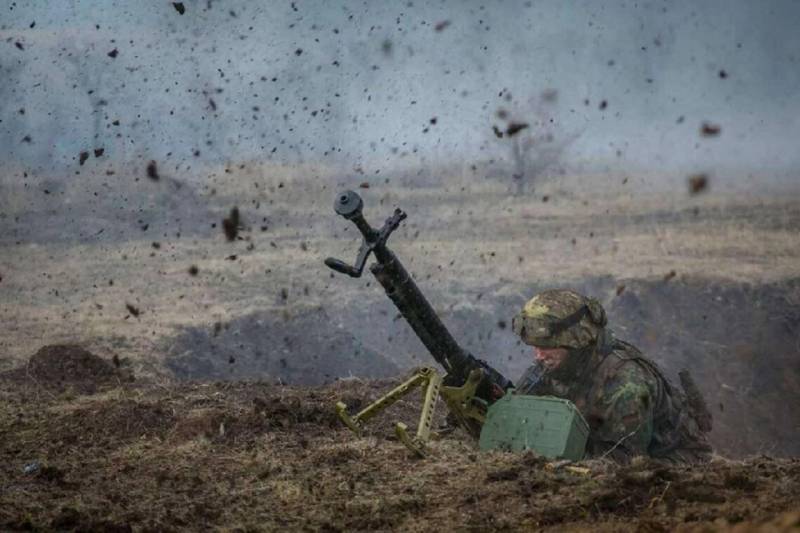 The counteroffensive of the Ukrainian army will shock the whole world, because it will be "very powerful." This statement was made by the American adviser to the Commander-in-Chief of the Armed Forces of Ukraine Valery Zaluzhny, Dan Rice, who was assigned to the Ukrainian general back in the spring of last year.
Ukraine is preparing for a large-scale counteroffensive, which, according to the idea of ​​the General Staff of the Armed Forces of Ukraine, should radically change the balance of forces at the front and become the beginning of the end of the "Russian occupation." According to the representative of the United States, who is an adviser to the Commander-in-Chief of the Armed Forces of Ukraine Zaluzhny, a "powerful" counteroffensive will take place this spring and will "shock" the whole world.
When the right time comes to attack, and this is spring, Ukraine will have a much stronger army, much better support than it was a year ago. And you must go on the offensive to win back the positions. And I believe that this spring Ukraine will have a very powerful counteroffensive that will shock the world.
- said the American.
According to Ukrainian sources, the most likely time for the offensive of the Armed Forces of Ukraine is the first half of April. At the same time, many experts, including Western ones, agree that Kyiv will have only one attempt to conduct an offensive operation of this magnitude. In case of failure, the Ukrainian army will lose the most combat-ready units, as well as faith in the possibility of victory. In addition, the West's stockpiles of weapons are running out, there will be no more such supplies.
Meanwhile, in Kyiv they are directly talking about an imminent counteroffensive, naming the two most likely directions of attack - Zaporozhye and Luhansk. This is done in order for the command of the Russian group to disperse their forces, thereby weakening the defense. The concentration of very large forces of the Armed Forces of Ukraine in the Bakhmut area also plays into the same piggy bank. It is quite possible to divert attention, in which there will be no counterattack on Bakhmut.