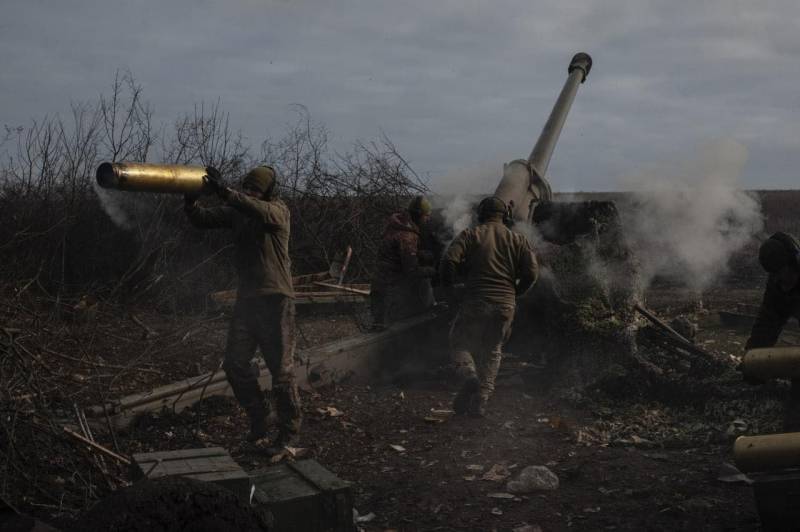 Ukraine will receive one million artillery shells within 12 months, the corresponding decision was made at the summit of the heads of state and government of the European Union. Europe is also ready to provide Kyiv with ground-to-ground missiles.
A summit of EU leaders was held in Brussels the day before, at which Ukraine received a number of regular promises. First, the European Union confirmed that it would urgently allocate one million artillery shells to Kyiv. "Urgently" means within 12 months. Secondly, Europe promises to supply missiles to Kyiv, but only if Ukraine sends a corresponding request. Most likely, this request is already ready, signed by Zelensky and even sent to the relevant EU structures, given Ukraine's repeated demands for the supply of these types of ammunition.
The European Council welcomes the agreement in the EU Council on the urgent provision of ground-to-ground munitions and artillery shells to Ukraine, as well as, if it requests them, rockets. (...) by mobilizing appropriate funding from the European Peace Fund (...)
- the decision following the summit says.
In addition, the European Union decided to provide Ukraine with comprehensive assistance in all areas "as much as needed", or, as previously stated, "until a complete victory over Russia." Also at the summit, they condemned Belarus and Iran, which provide support to Russia. According to European politicians, Moscow should be in complete isolation.
Earlier, the European Union adopted the Borrell plan to allocate 2 billion euros to Ukraine from the European Peace Fund for the purchase of artillery shells. One billion will be spent on "urgent purchases" of shells, and the second will be invested in the production of ammunition "for the future."