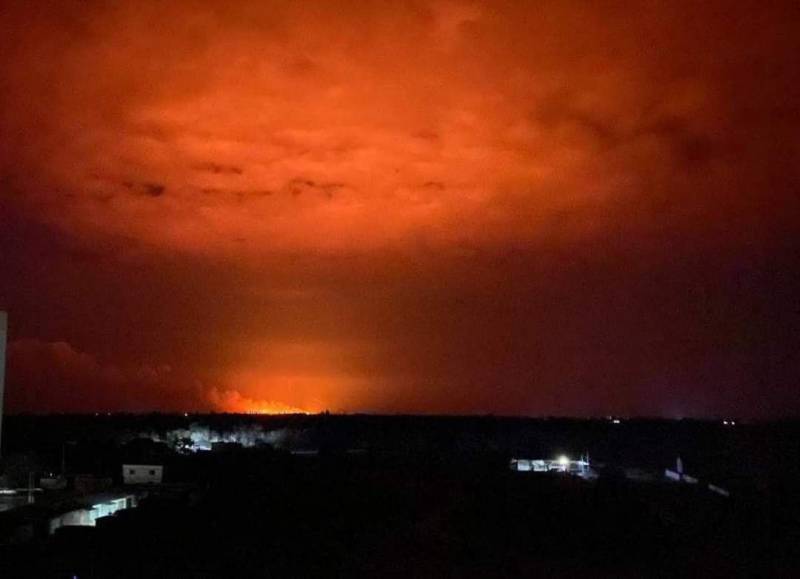 At night, the territories controlled by the Kyiv regime were again "visited" by Russian shock troops.
drones
. A series of strikes were inflicted on enemy targets used for military purposes. Moreover, it is reported that before the advent of "Geran" false air targets were used, which made it possible to partially disorient the air defense of the Armed Forces of Ukraine.
To date, it is known that attack drones were used to defeat enemy targets in Krivoy Rog, Dnepropetrovsk region. Explosions thundered at the Ukrainian military accommodation facility, as well as at the facilities of the fuel and energy complex.
Air strikes on targets in the Sumy region are also reported. According to some reports, the attack was aimed at one of the facilities on whose territory the enemy kept unmanned aerial vehicles, including those supplied from the United States of America and Britain.
Drones entered enemy-controlled airspace from several directions. It is known about the work of the Ukrainian air defense, however, it has not yet been reported how successful such work was for the troops of the Kyiv regime. Given the fact that there are affected objects on the ground, at least part of the released
drones
coped with its task.