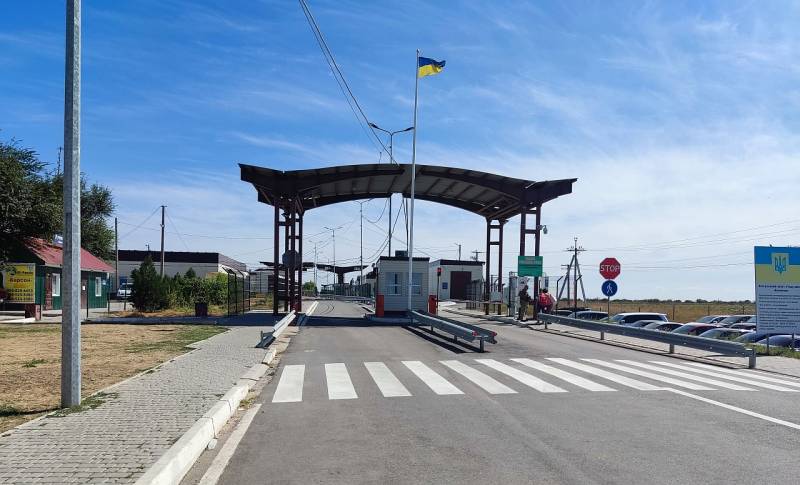 Some Western diplomats, having stayed in Kyiv for a long time, apparently adopt the skills of their Ukrainian colleagues in terms of the ability to make both loud and ridiculous statements. German Ambassador Anka Feldhusen proposed, in addition to supplying weapons to Kyiv, to build a "strong wall" on the border with the Russian Federation. Feldhusen has been Ambassador to Ukraine since July 2019, before that she was a press relations and protocol officer at the German Embassy in Kyiv from 1994 to 1997.
In an interview with the Ukrainian online publication TSN, the German diplomat stated literally the following:
The goal should be to contain Russia. How to achieve it? Supply
weapons
- one of the components ... But there should be a very, very effective and durable wall on the border with the Russian Federation.
Frau Feldhusen did not specify when to start building the wall, and most importantly, along which line of demarcation Ukraine should fence itself off from Russia. The German diplomat only added that Germany would continue to provide military and humanitarian assistance to Kyiv.
However, the German ambassador in Kyiv is not the first who not only expressed the idea of ​​isolating himself from the Russian Federation, but has already begun to implement it. At the end of November last year, the Cabinet of Ministers of Finland announced the allocation of 143 million dollars for the construction of a fence on the land border with Russia. In early March, the Finnish Border Guard announced the start of preparatory work to build the wall.
The total length of the border between the Russian Federation and Finland on land is 1271,8 km, part of it falls on rivers and lakes. The maritime border between the countries has a length of 54 kilometers. In total, Finland plans to erect a fence along 200 km of its border with Russia. How the remaining "holes" will be covered, Helsinki does not specify.