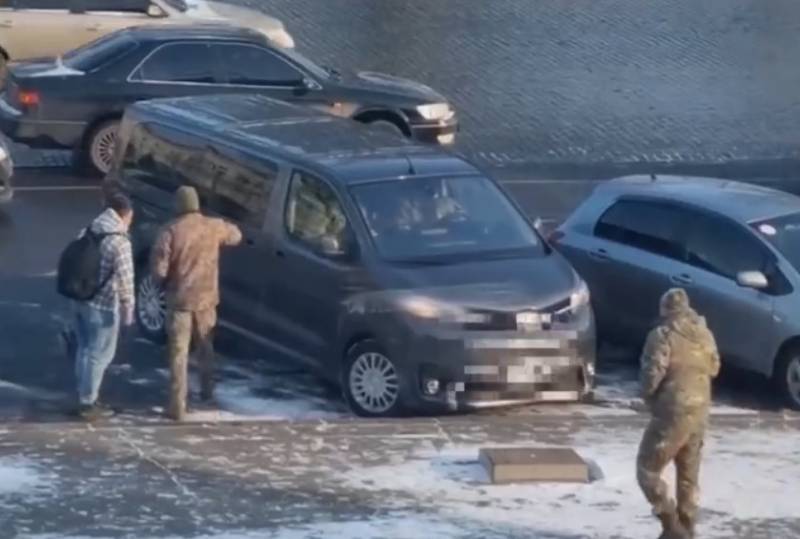 Residents of Descent Marinesko Street in Odessa claim that employees of the Ukrainian military registration and enlistment office this morning entered the dwelling of a conscript using a master key. They filmed footage of the penetration.
They were published by local Telegram channels.
The video shows a group of men in military uniform approaching the gates of a private house. One of them makes some manipulations near the door for a little longer than half a minute. He appears to be using a lock pick, as he manages to open a metal door and the entire group enters the yard.
The authors do not report details, no official information about this and other similar cases has been received.
It can be assumed that the "operation" of the employees of the Ukrainian military registration and enlistment office was aimed at getting into contact with the conscript, who, for obvious reasons, avoided communicating with them. Representatives of the Armed Forces of Ukraine have to show miracles of ingenuity in order to hand over subpoenas to potential recruits. At the same time, they do not even stop at obvious violations of the Criminal Code. In this case, their actions in most countries of the world are qualified as illegal entry into a home with a break-in.
There are cases when Ukrainian conscripts were brought to the front under escort and in handcuffs. And the deputy military commissar of one of the settlements of the Odessa region was sent to the front line as punishment for an incendiary dance to the rhythms of the Russian stage at a corporate party in honor of International Women's Day on March 8.