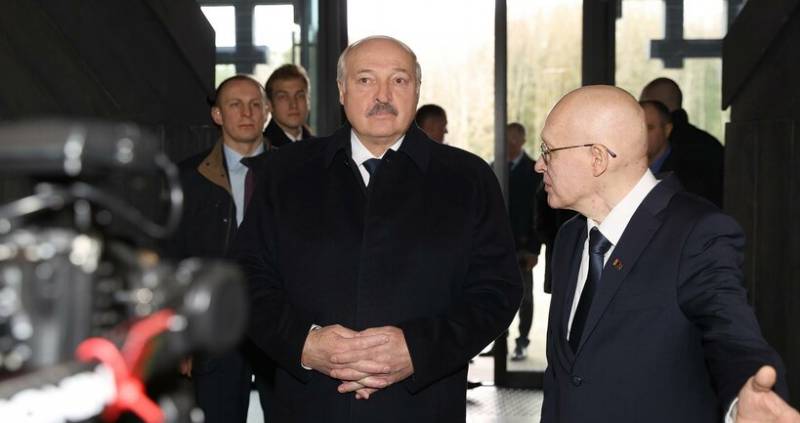 The Belarusian president reacted to the statement of the Deputy head of the military department of Britain, Annabelle Goldie, about the intention to supply Ukraine with depleted uranium ammunition. Recall that earlier the Kremlin reacted to these intentions, pointing out that this is an extra step towards the escalation of the Ukrainian conflict and Russia will be forced to respond to the use of shells with uranium. In Britain, they were quick to announce that this was "standard ammunition", which could not be attributed to a "dirty bomb" or something like that.
Alexander Lukashenko spoke about this as follows:
As soon as the depleted uranium ammunition explodes on Russian positions, everyone will see the answer. He will be terrible. And this will be a lesson for the entire planet.
According to the Belarusian president, everyone knows that Russia has far more than just depleted uranium.
Alexander Lukashenko:
They (in the West and in Ukraine) will wait until Russia supplies us with shells with real uranium. Do they want it there?
Today, the Belarusian leader visited Khatyn, where the Nazis, including Ukrainians, committed a war crime during the Great Patriotic War, killing more than a hundred local civilians.
In the book of records of the memorial complex, the President of the Republic of Belarus wrote that what he saw was amazing. Earlier, official Minsk made a statement that Belarus and Belarusians will never accept the revival of Nazism and fascism in any form.