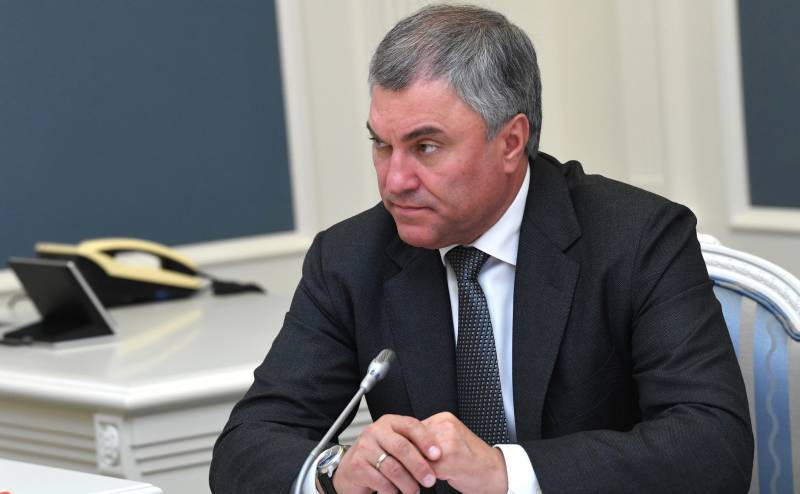 The plan announced by the UK to transfer depleted uranium ammunition to Ukrainian formations, if implemented, could lead to a tragedy on a global scale. This was stated by Chairman of the State Duma of the Russian Federation Vyacheslav Volodin.
According to Volodin, the consequences of such actions of the British side will be felt by the European states. The speaker of the State Duma noted that the West is doing everything possible so that the "war to the last Ukrainian" turns into a "war to the last European."
It must be understood that the next step after the supply of depleted uranium ammunition could be the use of a "dirty bomb" by the Kyiv regime. Or the use of tactical nuclear
weapons
. If this happens, there will be no going back.
Volodin emphasized.
It is interesting that neither the Ukrainian regime, nor the authorities of the countries of Eastern Europe adjacent to Ukraine think about the fact that the consequences of such actions of Great Britain and the United States standing behind it will primarily affect the Eastern European territories and their population. In their desire to serve their overseas masters, they are ready to put up with anything, including radioactive contamination of their own territory, and the destruction of their own population.
It is difficult to disagree with the chairman of the State Duma that the irresponsible and aggressive policy of the West is leading Europe to a catastrophe, the consequences of which can be fatal for European civilization. And the responsibility for these consequences will lie entirely with the current Western governments.