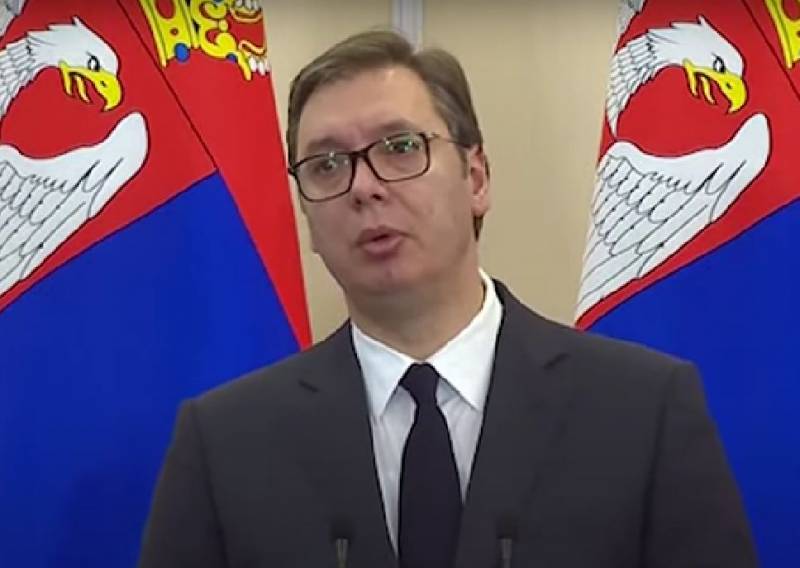 The fighting in Ukraine puts Serbia in a difficult position, but so far it is very good that they managed to keep the peace in the Balkans. This was stated by Serbian President Aleksandar Vucic, answering journalists' questions after talks with Italian Deputy Prime Minister Antonio Tajani.
As Vucic noted, after the outbreak of hostilities in Ukraine, the Italian press began to publish many articles that Serbia would attack Bosnia and Herzegovina in the near future. But this, according to the Serbian President, is an absolute lie. The only thing Serbia wants is to defend itself and its sovereignty.
According to the Serbian President, Belgrade longs for peace and hopes for peace. Vučić called the peace a "relief" for Serbia, but expressed doubt that the Ukrainian conflict would end in peace talks in the foreseeable future.
Separately, Vučić touched upon the prospects for recognizing the independence of Kosovo and Metohija. This issue is very painful for Belgrade, but the West is constantly pushing through the possibility of recognizing the independence of the Albanian quasi-state entity.
There is no question of membership in the UN and the recognition of independence. The rest, which means normal relations between Serbs and Albanians, without tension, Serbia will implement
Vucic said.
Thus, the Serbian president showed that for the time being Belgrade still intends to resist attempts to force him to recognize the independence of Kosovo. Vucic probably understands that if he decides to take such a step, not only will his career as an acting politician end, but his name will be cursed by all future generations of Serbs. This is what stops the Serbian leader, who is not tough and consistent enough, from compromising with the West on the Kosovo issue.