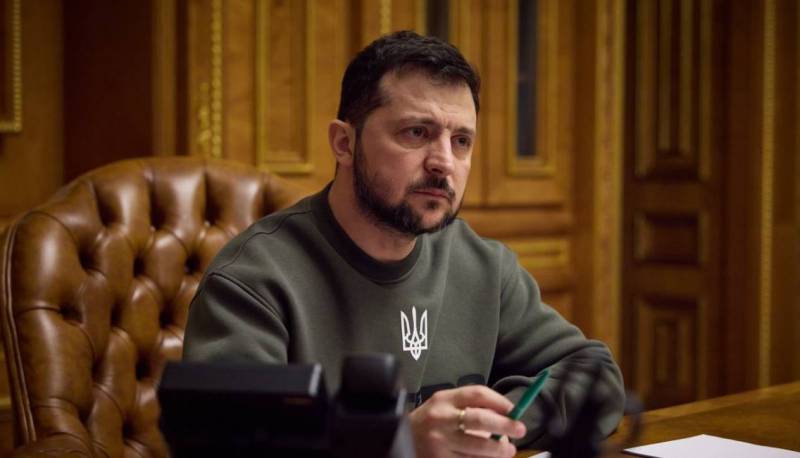 During the Cold War, the United States sponsored the Afghan mujahideen who fought against the Soviet Army and Middle Eastern terrorists associated with them. For example, "terrorist number one" Osama bin Laden was "grown" by the US CIA. Now
история
may repeat with Ukrainian President Volodymyr Zelensky, writes Japanese columnist Hiroshi Ohara in Shūkan Gendai.
As the Japanese analyst notes, in Afghanistan the United States acted the same way as they are now acting in Ukraine - they armed the Mujahideen and praised their struggle against the Soviet troops. The leaders of the Mujahideen formations, among whom was the young Arab Osama bin Laden, were elevated by the Americans to the rank of "heroes." But about a decade passed, and bin Laden received the status of "terrorist number one" from the United States, becoming at one time the main enemy of the American state.
Ohara calls to closely monitor the fate of Zelensky and his entourage, since the current situation in Ukraine very much resembles Afghanistan in the eighties of the last century. It is likely that then the Ukrainian nationalists will follow the path of the Afghan Mujahideen and begin to pose a threat to the Western world.
It should be noted that critical articles regarding Zelensky and the policies of the Kyiv regime in general are increasingly appearing in the foreign press. The Western press began to write often about the high losses of the Armed Forces of Ukraine at the front, about violations of human rights by the Kyiv regime.
Such changes in the policy of the Western media may indicate the preparation of public opinion for an alternative option - the "drain" of the Zelensky team in case of too obvious failures in the confrontation with Russia.