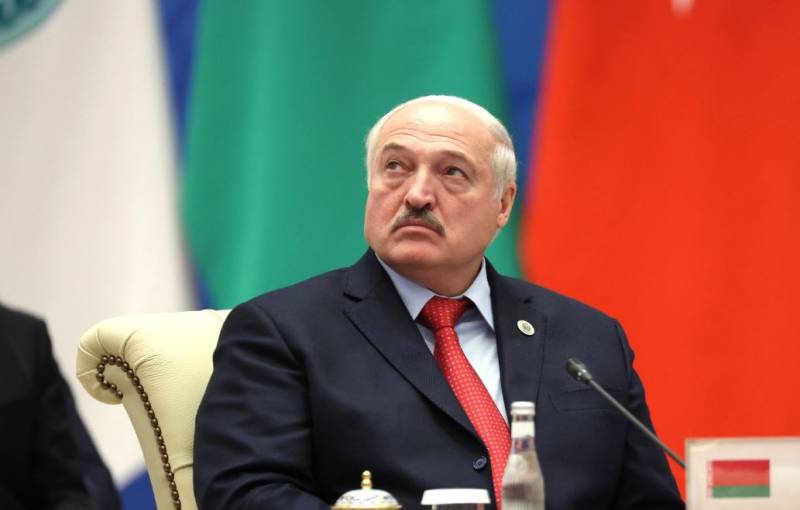 A large meeting of representatives of the law enforcement agencies of the republic is being held in Belarus under the leadership of President Alexander Lukashenko. BelTA reports.
According to the agency, the main topic of the meeting is the situation in the power bloc of the republic in the context of ensuring national security. Lukashenka accepted the reports of the republican law enforcement agencies. According to the president, things are going well for the security forces, but there are certain shortcomings in the work of the security forces.
The President of Belarus noted that he could not visit every law enforcement agency at the final collegium. But he has such plans, and he will visit not only the military department, the Ministry of Internal Affairs and the State Security Committee, but also the Prosecutor General's Office and the investigating authorities.
The highest level of external threats for Belarus forces us to pay close attention to internal threats. Especially since they are links in the same chain.
- stressed Lukashenko.
Separately, Lukashenka touched upon the issue of preventing external threats to the country's security. He dwelled on the recent liquidation of a saboteur in Grodno, praising the Belarusian special services for their professionalism.
The intelligence agencies did a great job. A whole arsenal has been confiscated
weapons
and explosives, intended for high-profile terrorist attacks against citizens, government officials
- said the President of Belarus.
In the context of the special military operation of the Russian Armed Forces in Ukraine, Belarus has significantly increased security measures. This applies both to the work of special services and law enforcement agencies, and to improving the level of mobilization readiness of the Belarusian armed forces.