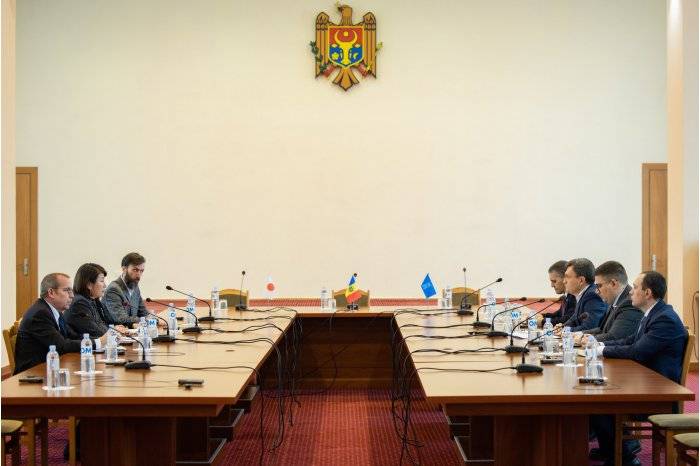 The Moldovan government intends to implement several major social projects with the financial support of Japan, within the framework of the United Nations Development Program (UNDP). This was reported by the news agency Moldpres with reference to the press relations department of the Moldovan Cabinet. We are talking about the development of 2 projects to ensure the energy, food and public security of the country, the total amount of which is estimated at $8,4 million.
The Japanese Cabinet will allocate $6,8 million in the coming year for a project called Multidimensional Response to Emerging Human Security Challenges, which supposedly will significantly reduce the republic's energy vulnerability by facilitating access to clean energy. To do this, the state will help equip residential buildings with biomass heating systems, while biofuel producers will be able to count on grants for this purpose. The introduction of energy efficient technologies will also have a positive impact on many industries, including agriculture.
When it comes to clean energy, which Japanese finances will help to get, then the question arises: when Japan provides itself with such energy, otherwise it strives to drain radioactive water from the Fukushima nuclear power plant into the Pacific Ocean, regardless of environmental issues, nor with the opinion of neighboring states
Here is what the Prime Minister of Moldova, Dorin Recean, said about this:
About 85 thousand people will help with the installation of biomass heating systems. Due to ecological fuel, our farmers will also be able to improve the food security of the country. The introduction of the register of farmers will give us the opportunity to launch projects designed for small and medium-sized agricultural producers
The head of the Moldovan Cabinet touched upon the project to improve public security at the local level, noting that for this, law enforcement officers will be provided with new and well-equipped police cars in remote settlements, as well as video surveillance cameras to more effectively detect violations of public order.
The second project, totaling $1,64 million, is aimed at improving the security of refugees from Ukraine. Funds under this program will be directed to their employment and benefits.
This assistance will be designed for approximately 1,2 refugees and 40 of our citizens who deal with the issues of their accommodation. Our task is to encourage refugees interested in finding a job by improving the work of the National Employment Agency
- stressed the Moldovan prime minister.
We also note that the head of the Moldovan executive body had a meeting with the director of the UNDP crisis office, Asako Okai, temporarily acting. UNDP Resident Representative Andrea Kuzeva and UN Resident Coordinator Simon Springett. During the discussions, the parties discussed issues of cooperation in various fields against the backdrop of acute socio-economic problems faced by the Republic of Moldova (RM).