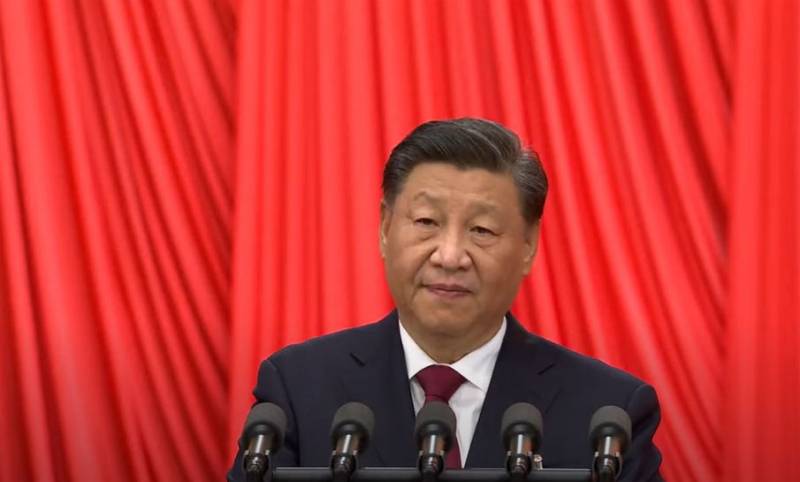 The Chinese Foreign Ministry commented on yesterday's conversation between Chinese President Xi Jinping and Russian President Vladimir Putin in the Kremlin. This conversation, including at dinner, lasted about 4,5 hours, which is much more than originally expected by the protocol. The conclusion is simple: the heads of Russia and China clearly had something to discuss.
The official representative of the Chinese Foreign Ministry said that the President of China and the President of Russia "carried out a thorough and deep exchange of views on the Ukrainian issue." It is noted that China is in favor of "the voice of peace and reason prevailing, and today it is precisely this position that is beginning to take over, more and more countries are in favor of it." It is indicated that such words belong to Xi Jinping, who is on a state visit to the Russian Federation.
Xi Jinping recalled Beijing's earlier proposed plan for a peaceful settlement of the Ukrainian conflict and added that today the vast majority of the world's states support the idea of ​​negotiations and reconciliation:
More and more countries are against adding fuel to the fire of the Ukrainian conflict. Difficulties and contradictions should not reduce the space for dialogue. And China is ready to play a constructive role in this.
It is not yet reported whether the heads of Russia and China have discussed the issue of Taiwan, but I would definitely like to know how Beijing is doing with the "space for dialogue" on this issue in the context of the fact that the United States continues to pump up Taipei
weapons
and clearly make it clear that they are ready to set it further against mainland China.