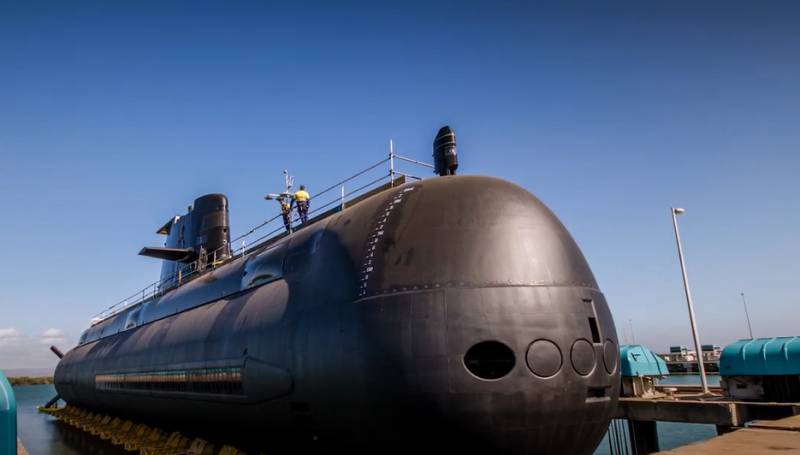 Due to the fact that the commissioning of the first Virginia submarines (if it happens at all) is expected sometime in the early 2030s, the possibility of re-equipping the Collins submarines to use the Tomahawk CRBD is being discussed. Australia continues to "cheer" ...
The boats are no longer very new, besides, they are unsuccessful in design. Spending still very large sums on their rearmament does not seem very reasonable. These boats were problematic even at the tender and design stage. Already at the conclusion of the contract, there were well-founded accusations of bias and corruption, since the tender was won by a not very well-known Swedish company, leaving behind eminent competitors from Germany, France, England, etc.
During the construction process, scandals also periodically occurred during the assembly of buildings and the installation of equipment. Immediately after the start of operation, it turned out that the boats were very noisy and the technical reliability was low. It took very serious and expensive alterations. Then there were considerable expenses in arming these submarines with the American Harpoon anti-ship missiles.
And now, the Australians set out to spend even more considerable sums on the re-equipment of these boats, especially since they themselves simply do not need submarines with CRBD. The US needs them to create additional problems for China. Since Tomahawks will be able to fly to China from areas located north of Australia. But why is it for the Australians? ..