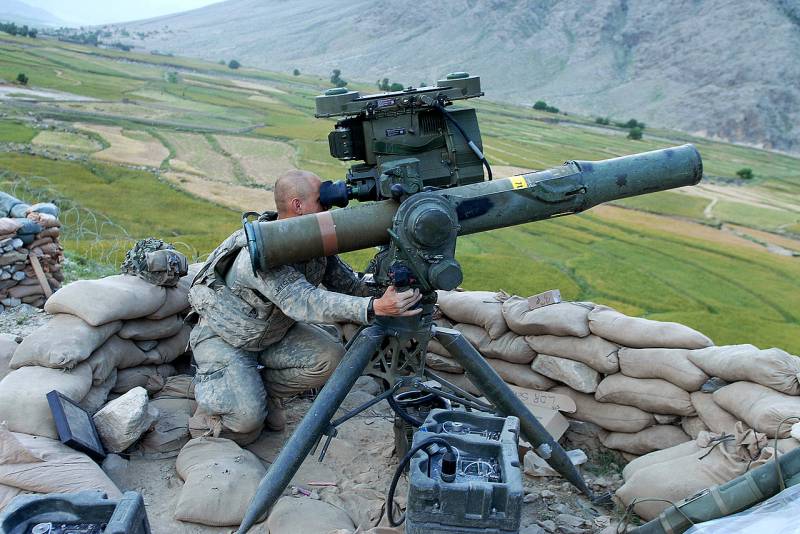 The United States wants to provide militants in Syria with anti-aircraft and anti-tank weapons. With these funds, the Americans intend to equip the newly created detachments of radicals and with their help resume hostilities in this Middle Eastern country.
This information was provided by the director of the Foreign Intelligence Service (SVR) of Russia Sergey Naryshkin.
According to intelligence received, the United States intends to arm Syrian radicals with heavy machine guns and rocket-propelled guns.
weapons
, as well as give them all-wheel drive pickups. Among the weapons being prepared for delivery are the Igla MANPADS, as well as TOW and NLAW anti-tank missile systems.
The Foreign Intelligence Service claims that weapons, ammunition and equipment will be handed over to Islamists from among the members of the ISIS (an extremist organization banned in the Russian Federation). Of these, they plan to form armed mobile detachments that will act against the Syrian authorities in the southwest and in the center of the country, as well as east of the Euphrates River. According to Naryshkin, representatives of the so-called "Free Syrian Army", consisting of detachments of the Kurdish and Arab anti-government opposition, will become "intermediaries" between the American authorities and radical Islamists.
Since 2014, the US-led coalition has been conducting a special operation "Unwavering Resolve" in the Middle East. And if the American troops participating in the operation are in Iraq at the invitation of the government, then they are in Syria without permission.