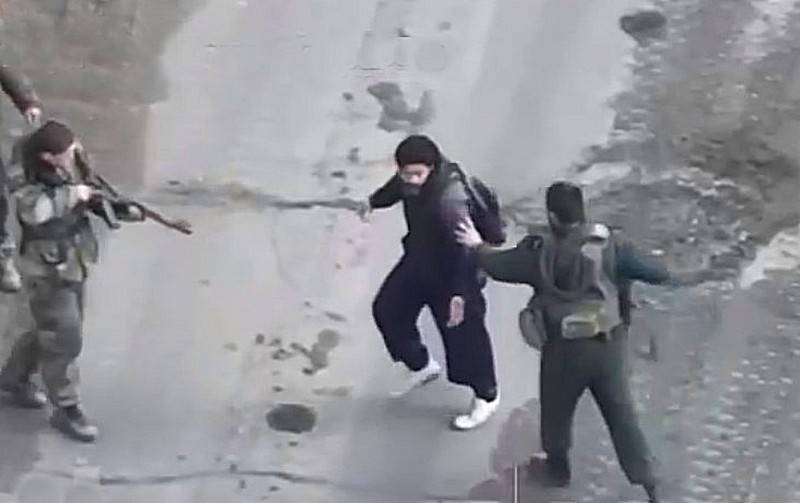 In the zone of responsibility of the 9th Guards Artillery Brigade of the Armed Forces of the Russian Federation, a gunner of militants of the Kyiv regime was detained. The gunner, who was cycling in the immediate vicinity of the Russian positions and filming military equipment and fortifications on a mobile phone camera, was identified using
drone
. First, he was "led" along the road, and then the task force detained the attacker.
Earlier, a gunner was detained in the Kherson region, who sent information about the location of parts of the Russian army to the militants of the Kyiv regime. The detained informant sent information about Russian troops to his Ukrainian curators via instant messengers, and also threatened to "kill Russians."
After being detained by law enforcement officers, the gunner repented of his deed, asked for forgiveness for his actions, and, under the supervision of police officers, contacted his curators.
It also turned out that the gunner never received the reward promised for the data provided, and no artillery strikes were carried out on the coordinates transmitted to him.
Earlier, one of the detained informants of the Armed Forces of Ukraine stated that the Ukrainian artillery struck at his location immediately after the transfer of data on the location of the checkpoint of the Russian Armed Forces.
Initially, he agreed to provide Ukrainian militants with the information they were interested in under the influence of propaganda, but after he realized that for the Ukrainian military it was just "expendable material", he radically changed his position and began to actively cooperate with the investigation.