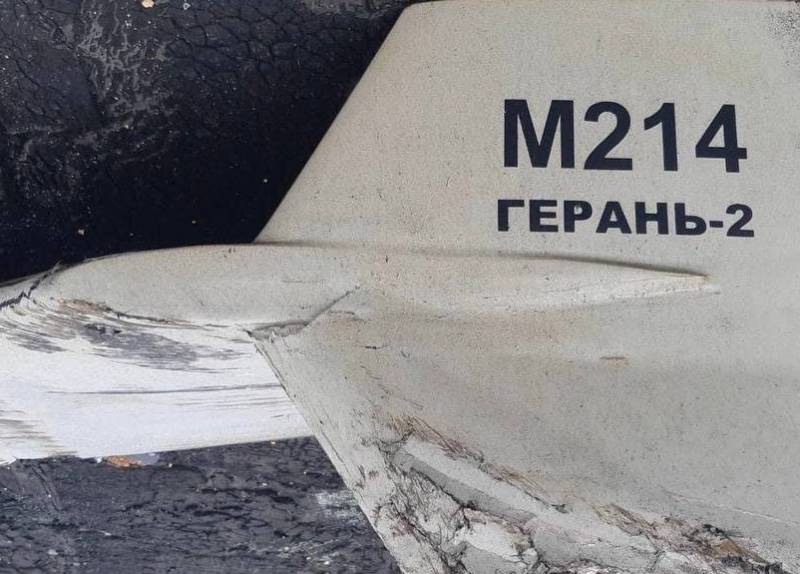 The Ukrainian military leadership reports an attack by Russian shock
drones
-kamikaze "Geran-2" on the Yavorovsky training ground located in the Lviv region.
Representatives of the Kyiv regime claim that a total of six drones participated in the attack, but Ukrainian air defense forces managed to shoot down three of them. It is reported that the remaining three drones reached their intended targets and hit non-residential buildings, presumably warehouses with the logistics of the Ukrainian army.
This is not the first attack on the Yavoriv training ground of the Armed Forces of Ukraine in the Lviv region. About a year ago, in March 2022, the Russian Aerospace Forces launched a missile attack on this military facility.
At that time, foreign mercenaries who arrived in Ukraine to participate in hostilities against the Russian army were stationed at the training ground. As a result of the missile attack then, according to various sources, more than 250 mercenaries were eliminated, about 500 more were injured of varying severity and were evacuated to Poland. In addition, Western weapons worth about $400 million were stored at this military facility.
The number of casualties among the personnel of the Ukrainian army, as well as the damage caused to weapons and military equipment stored at the Yavoriv training ground, as a result of the recent attack by drones, is expectedly not named. The Ukrainian command claims that there are no dead or wounded servicemen.