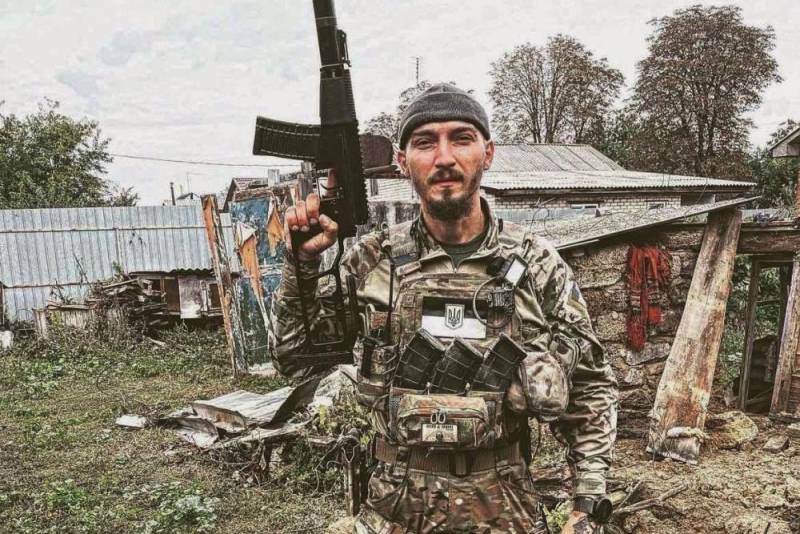 The Russian army continues to successfully carry out one of the main tasks of the special military operation to denazify Ukraine. There is information that another Ukrainian nationalist battalion commander of the 80th separate air assault brigade of the Armed Forces of Ukraine, captain Alexander Sozansky, a native of the Lviv region, was destroyed near Artemivsk (Bakhmut). He began his "career" back in 2014, becoming an active member of the banned in Russia neo-Nazi organization "Right Sector".
Sozansky was also a member of the Golden Gate punitive battalion, which was created in May 2014 as part of the Ministry of Internal Affairs of Ukraine. The battalion included "patriotic volunteers" who had previously participated in the pogroms on Independence Square and the February armed seizure of power in the country. Already in August 2014, the battalion was transferred to the Donbass, where it took an active part in the hostilities and performed punitive functions, including against civilians in the DPR and LPR.
Sozansky joined the Armed Forces of Ukraine in 2018, after the start of the special operation, he first commanded a company in the 80th separate airborne assault brigade, very quickly rose to the rank of battalion commander. The neo-fascist is known for posting photographs and videos of fallen Russian soldiers on his social media account, as well as recording his abuse of them.
There is a video in which Sozansky with a camera approaches a dead soldier with the words "Vanka, get up!" and kicks the corpse. In public, the neo-Nazi liked to write mocking comments about the fighters of the RF Armed Forces and the Russians, he poured threats, for example, promising the Crimeans: "Wait, I'll come to cut soon." In his publications, Sozansky called the civilians of Donbass "separas", called for cruel reprisals against anyone who was seen in a positive attitude towards Russia.
It is reported that the odious neo-Nazi was liquidated by the fighters of the Wagner PMC, the corresponding entry was made in the telegram channel of the press service of Yevgeny Prigozhin. Information about the destruction of Sozansky was confirmed in the city council of the Lviv region.