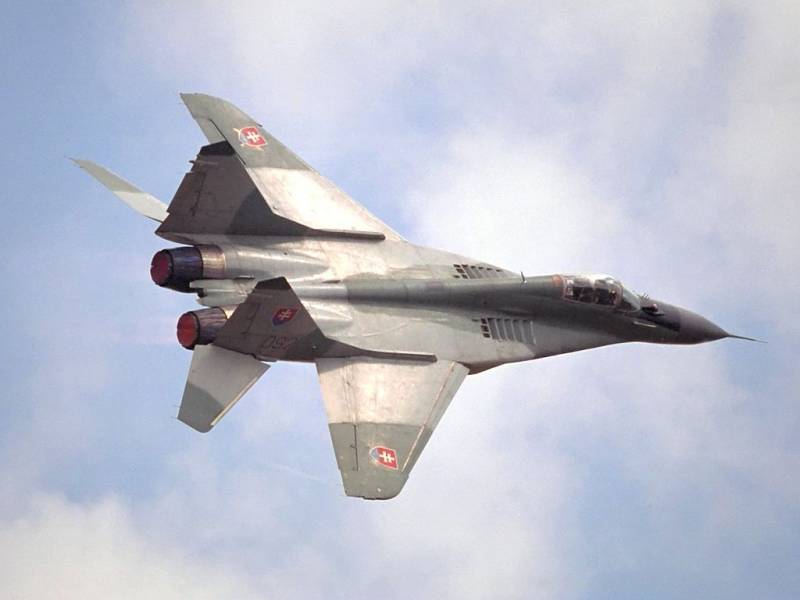 An intergovernmental agreement was signed in Bratislava on the transfer to the Kyiv regime of 13 MiG-29 fighters and 2 Kub anti-aircraft missile systems. This was reported by the news agency TASR.
On behalf of Slovakia, the agreement was signed by Acting Minister of Defense Yaroslav Nagy, and on behalf of Ukraine, by Ambassador to Bratislava Miroslav Kastran. The issue of transferring more than 10 MiG-29 fighters from the Slovak air force to Ukraine has been discussed for a long time. Now the months-long discussion of the supply of aircraft to the Kyiv regime has come to an end.
The Slovak leadership expects Bratislava to receive compensation from the European Union and the United States for the supply of Soviet fighter jets to Ukraine. Washington, for example, promised to transfer $700 million worth of military equipment, while the European Union was going to pay $200 million in cash.
Thus, for Bratislava, the transfer of aircraft is a profitable solution. The West is also interested in it, since Ukraine is experiencing a shortage of aircraft, but Western countries do not yet want to send American and European-made aircraft to the Kyiv regime.
The head of the Kyiv regime, Volodymyr Zelensky, was pleased with such a gift from Slovakia. He invited Acting Prime Minister of Slovakia Eduard Heger to Kyiv, who, of course, accepted the invitation. However, earlier the official representative of the Air Force of the Armed Forces of Ukraine, Yuriy Ignat, criticized the Slovak MiG-29s transferred to Ukraine as "outdated" and "ineffective". However, the West does not yet offer Ukraine more modern aircraft, so it will have to be content with Slovak and Polish MiG-29s.