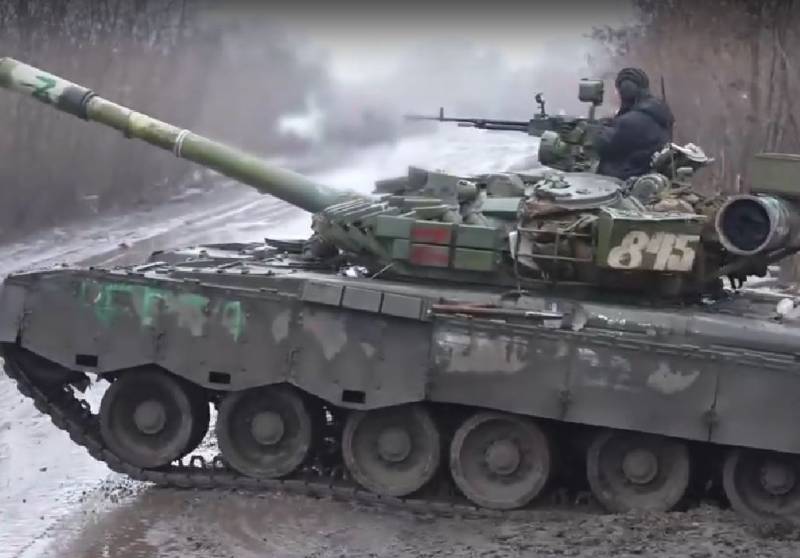 The Ministry of Defense of the Russian Federation has published footage of daily combat activities
tank
units of the Western Military District in the zone of the special military operation. T-80 tanks advanced to support the actions of motorized rifle units and dealt a powerful blow to the positions of Ukrainian formations.
In the work of tank crews on the front line, a lot depends on gunners-operators and their professional skills. So, the heroes of the report of the Ministry of Defense destroyed the positions of anti-tank weapons of the Armed Forces of Ukraine and armored vehicles of the enemy.
Another combat mission is to destroy the sabotage and reconnaissance group of the Armed Forces of Ukraine, which was moving towards the positions of Russian units. To accomplish this task, two T-80 tanks were involved. They advanced to their destination and struck at the enemy. Only after confirmation of the destruction of the DRG were received, did the Russian tanks return to their original positions.
We work with a great understanding of responsibility and what we are doing here, why we are here ... Our grandfathers on the T-34 smashed the Tigers, and we will smash the Leopards on the T-80
- said the commander of the T-80 tank with the call sign "Cadet".
The Ministry of Defense of the Russian Federation also reports that the T-80 tank crews are equipped with military personnel who were called up from the reserve in the process of partial mobilization. They have already become accustomed to the units and perform their tasks with no less professionalism than regular tankers.