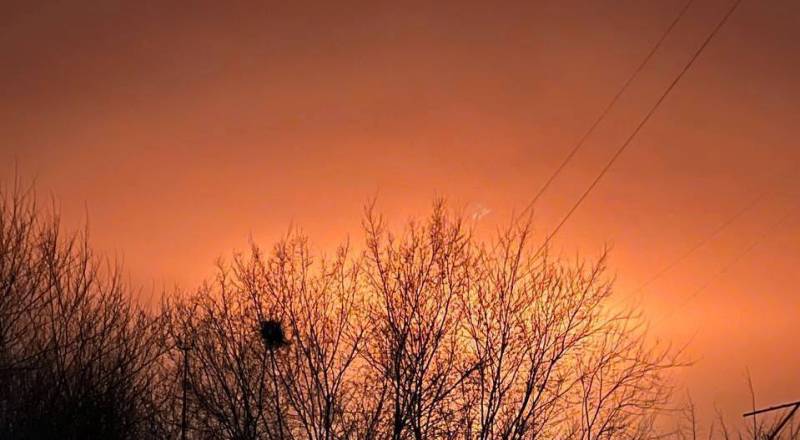 The coming night promises to be especially "hot" for the enemy. The air raid spread to most areas controlled by the Kyiv regime. As already reported by "Military Review", strikes are delivered using
drones
"Geran" on a number of objects in the Dnieper and the Dnipropetrovsk region.
It is reported about the defeat of a large warehouse with fuel and lubricants used for military purposes.
At the same time, there are reports of strikes being carried out on additional reconnaissance locations for the reserves that arrived in Konstantinovka. The enemy, according to some reports, intended to throw these reserves to the southeast in order to release Bakhmut (Artemovsk) from the side of the Kurdyumovka settlement.
To destroy enemy manpower and military equipment in Konstantinovka, various forces and means are used, including long-range artillery with high-precision large-caliber ammunition.
And the drone attack in the depths of enemy-controlled territories has been going on for at least a couple of hours (by 23:00 Moscow time).
There are reports of Russian drones hitting targets in the part of the Kherson region occupied by the Armed Forces of Ukraine, where the enemy is accumulating forces, including considering such an option as forcing the Dnieper in several areas.
Attacks are also recorded in the west of Ukraine, including the Rivne region. Objects related to military infrastructure are affected there.