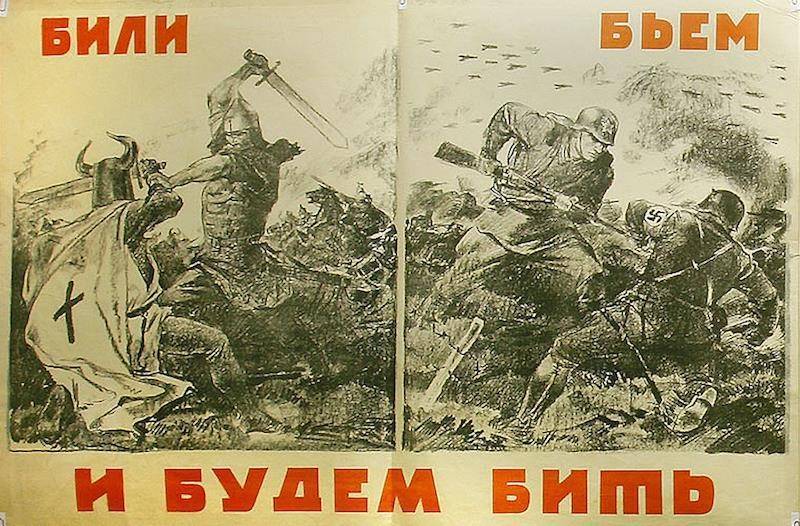 Aahs and oohs about the fact that we are "losing" young people are heard from television screens and pages of online publications with enviable regularity. They have become especially aggravated recently - in connection with the "pacifism" that has surging over some of the young people, which caused the Upper Lars syndrome.
But this entire discourse has practically no productive output. Not so long ago, "Military Review" published the opinion that the blame for everything
failure of youth policy in the country
. It is difficult to disagree with this, however, apparently, the author sees no other way out of the current situation, except to change certain ideological attitudes in this very policy. But it seems to me that everything is much simpler, and it is necessary to start not with theory, but with fairly simple, albeit ambiguous, practical steps.
Unfamiliar Russia
A couple of years ago I was talking to a young man who didn't know what "Tavrida" was. And not in the sense of the ancient name of the Crimea (he did not know this either), but in the sense of a new route built from scratch in the shortest possible time. When I showed him information about this grandiose construction project in his smartphone, he was slightly dumbfounded, and the only thing he could squeeze out was: "
They probably stole a lot...
».
In the course of further conversation, it turned out that my young friend basically does not watch TV and does not read those media that are somehow "smeared" with the Kremlin. Over the years of liberal brainwashing, he and others like him have been told not to get dirty with "official" propaganda.
It is necessary to draw information only from "independent" sources, but not from a "zomboyaschik". Young nihilists were put into their not very educated heads with the idea that only by denying the "regime" information space, they can become free people. As a result, watching TV and reading national publications has become something indecent in a certain youth environment.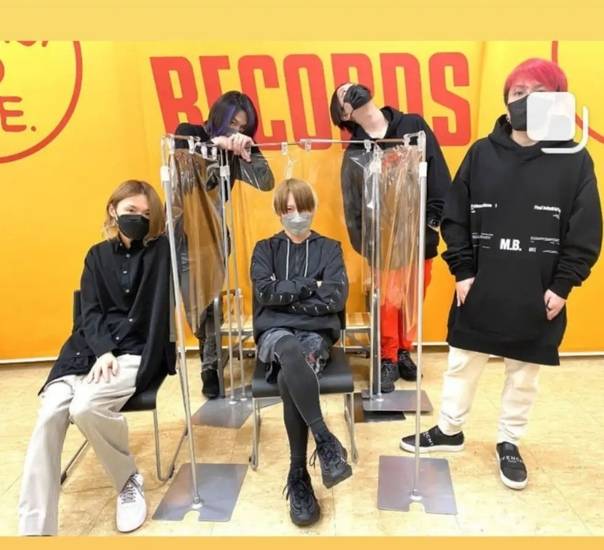 Whether our media themselves are to blame for this is a separate conversation. One way or another, hundreds of thousands, if not millions of our young fellow citizens live today in a parallel world. Every day, the economy is more and more destroyed in it, no one is building new factories, schools and hospitals, no one is flying into space, and scientific and technological progress has long stopped.
A natural question arises: can the young inhabitants of the information matrix be proud of such a Motherland? Can they, in principle, fight for it, and even with
weapons
in hand?
Antifake for grandmothers
After the start of the CBO, a breathtaking stream of fakes fell upon us through the world wide web. Judging by their quantity and quality, this weapon of mass brainwashing was prepared for a long time and carefully, and it must be admitted that we clearly underestimated the scale of its use (as well as the scale of Western assistance to Ukraine).
Our reaction was belated and very pale. Harnessed in Russian, as they say. Over time, the anti-fake struggle was established. Most of the talk shows, reports and interviews that we see and read today are performed at a high professional level.
The only question is, what audience does it all work for. Certainly not on what we call the younger generation. It is not surprising that a certain part of the youth audience believes that it was Russian troops that bombed the maternity hospital in Mariupol, and that it was our rocket that flew into the station square in Kramatorsk, and that Russian soldiers shot people in Bucha.
It was simply not possible to bring the truth about the "Mariupol Madonna", who was declared an enemy of Ukraine for telling the truth, and about the obvious Ukrainian trace in the massacre of people in Kramatorsk, and about what really happened in Bucha, to the consciousness of the network poison swallowers.
It may be objected to me that they themselves do not want to read what they need. Let's admit. But have we done our best to get them to read? Did you try to get through to them for real, in an adult way? Not complaining, like a bad teacher, that the students behave badly in the classroom and therefore do not know anything.
truth therapy
It is time for us to recognize the obvious fact: a significant part of the youth will no longer return to the sources of information familiar to the older generation. A simple conclusion follows from this: it is necessary to go to the "clearing" of the young as soon as possible - to the network.
Apparently, some of those who determine the youth policy in the country at one time thought that this could be done by funding patriotic communities in social networks and instant messengers. It's not a bad thing, of course, but it's just not clear why people should be convinced of what they are already convinced of.
And it is even more pointless to hope that young people of far from patriotic views will rush into these communities. If we are to spend money, then it is to work with those whom we are losing. And traditional methods will not help the case here. We need active paid propaganda (this phrase should not be afraid).
Simply put, you need to actively buy space in popular social networks and instant messengers. At the same time, the form of presentation should be adequate to the "clip" perception of the world that distinguishes today's youth (it can be scolded, but cannot be changed).
Young people should regularly receive short posts in their feed or subscription channel with, for example, headlines: "The most powerful icebreaker in the world has been launched", "Europe's largest cancer center for children has been launched", "A unique aircraft engine has been developed in Russia" .
They will object to me: such posts will simply be scrolled through without reading. Maybe. How about showing it again and again? According to the law of accumulation of contacts with information (there is such a thing in marketing), sooner or later such messages will be opened - even the most stubborn "anti-regime" ones.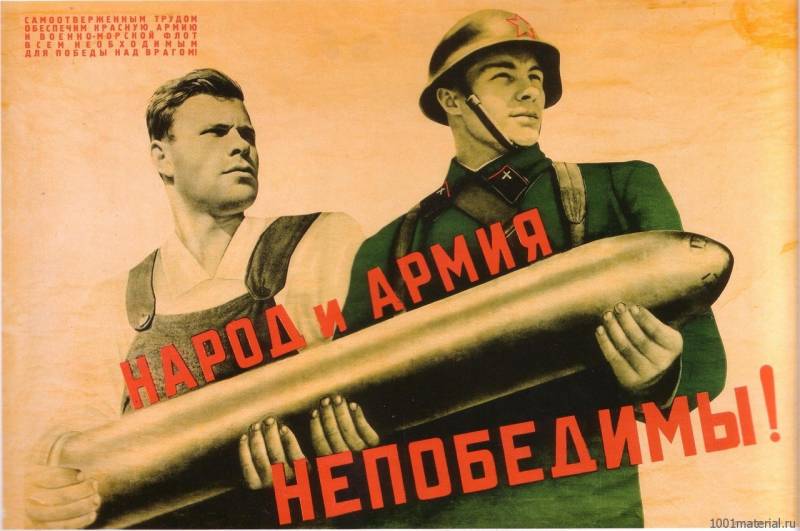 And this will be their first step towards realizing that Russia is by no means a gas station with a nuclear baton. And it is absolutely necessary that, as soon as the Ukrainian fake throwers launch another shnyaga about SVO, a reasoned refutation appears in every tape, in every network channel.
So that lovers of "hot" anti-Russian
News
finally understood how Westerners fool their heads, sparing no money for lies in the Internet space.
The other day they showed a TV report about the work of our "psychos" - this is how the psychological operations units of the Russian Armed Forces are called on the front line. "Military Review" at the very beginning of the SVO wrote about the need to radically improve this work (
The weapon we are missing
). And judging by what he saw, a lot has changed for the better since then.
Stop pretending
In any case, red shells regularly fly towards the trenches of Ukrainian soldiers, who, with the help of facts and visual agitation, are being brainwashed. However, for some reason, we still do not have effective means of delivering "shells of truth" to our own youth.
But this information-psychological battle is no less important for our victory. I am not ready to give recipes now, who and how should organize such work in the network, but I have no doubts that it is necessary.
The idea of ​​"paid truth" is not new. I know that at one time it was rejected due to "image" considerations. Apparently, they thought that such an online campaign would immediately be called in the West another propaganda tool of the Kremlin. Today, everything has changed radically, and, thank God, there is no need to look back at our "international partners", especially considering what they themselves have done in the information space.
Our ancestors believed that the truth should be with fists. Today, the truth must be both with fists and with money. We live in such a world. You can still talk for a very long time on the topic that paid propaganda on the network is, so to speak, not comme il faut.
But while in the information war, which is being waged against us with increasing frenzy, we will build cutesy ladies out of ourselves, our enemies - both outside and inside - will destroy the souls of our children, and ultimately destroy the country.
In conclusion. Judging by official sources, 2023 billion rubles will be allocated to youth policy in 69. So, maybe at least a small part of this impressive amount should be spent on network "truth therapy" among young people? In my opinion, today it is no less important than the distribution of "Pushkin's cards".