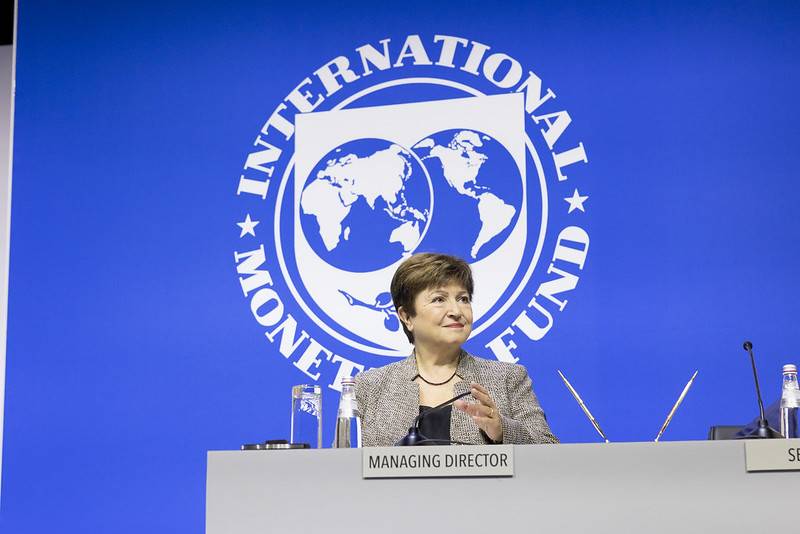 Already within a year, Kyiv can receive five and a half billion dollars from the International Monetary Fund (IMF), and in just the next four years it is planned to allocate 15,6 billion. But the fact is that the IMF can approve a new credit line for Ukraine only under certain conditions.
This is reported by the author of an article in Forbes magazine.
According to information received by the journalists of the publication, the Ukrainian government, in order to receive money from the IMF, will have to develop a revenue strategy for a period of five years. At the same time, it should not "turn on the printing press" in order to compensate for the budget deficit. Also, Kyiv will have to change the macroeconomic indicators on which the budget of the current year is based.
Among other things, the IMF management is not satisfied with the adopted average annual hryvnia exchange rate against the dollar. It was budgeted at 42,2/1. It is used to convert from dollars to hryvnia revenues from customs and the cost of servicing the public debt. The Fund proposes to reduce this indicator, since at the moment the rate does not rise above 39 UAH / USD.
The British newspaper Financial Times reported yesterday about the IMF loan program for Ukraine for $15.6 billion, citing sources. The publication claims that the fund's management intends to officially announce its decision in the coming days. Initially, the amount was less, but under pressure from outside it had to be increased.