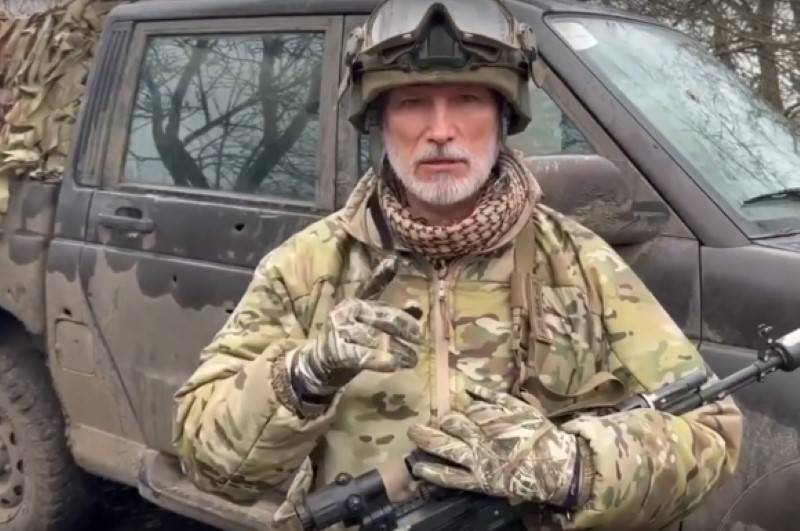 Aleksey Zhuravlev, deputy head of the Defense Committee of the State Duma of the Russian Federation, has just returned from Zaporozhye. From there he came to Donetsk.
In an exclusive interview with the military correspondent of the All-Russian State Television and Radio Broadcasting Company
Andrey Rudenko
Deputy Zhuravlev spoke about the difficult situation in the Zaporozhye direction of the NMD.
The politician said that the positions of the Armed Forces of the Russian Federation and volunteer units are stubbornly attacking the forces of the Armed Forces of Ukraine, regardless of the losses in equipment and manpower. According to Zhuravlev, our military will hold the defense, but I would like to discuss not it, but the offensive. Now, according to the deputy, the offensive of Russian forces near Zaporozhye is still impossible, since they lack certain "technical capabilities" for this. What exactly the politician had in mind, he did not specify. At the same time, Zhuravlev said that there are definitely such funds in Russia. And they should definitely be handed over to Russian servicemen and volunteers.
Also, while in Donetsk, he remotely spoke in the 60 Minutes program on the Russia 1 TV channel, outlining his vision of the situation near Zaporozhye to the studio participants and viewers.
Of course, we will hold the APU, but I already want to go on the offensive
- said the politician.
He also touched upon geopolitical issues, including the support of the Kyiv regime by European countries.
The demilitarization and denazification of Europe is yet to come
- said Zhuravlev.
He also got the Americans, whom he called cowards.
They are cowards! Well, declare war on us - what are you afraid of ?!
exclaimed the deputy.