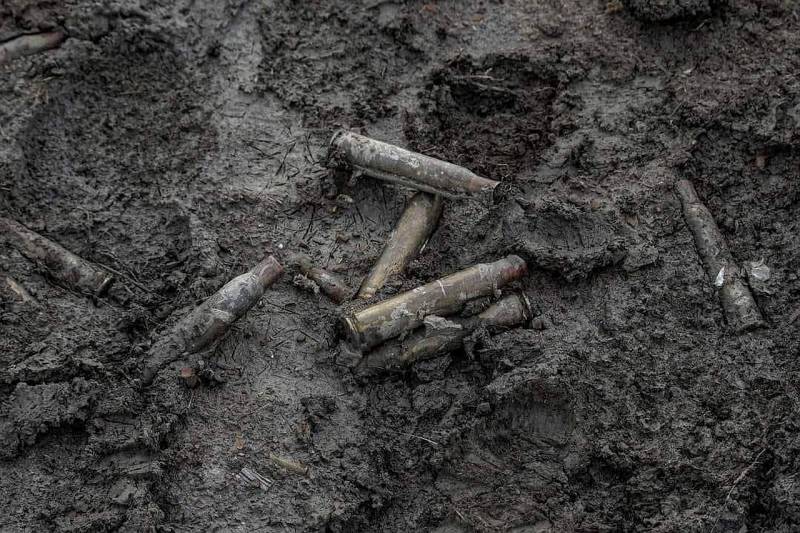 Retired US Army Colonel Douglas McGregor on the air of the Judging Freedom video blog told how the forced mobilization of men into the ranks of the Armed Forces of Ukraine takes place. According to him, the Kiev regime is trying to compensate for the huge number of those who died during the conflict, taking literally everyone into service. The colonel noted that the Ukrainian people live in terrible conditions.
McGregor said that just yesterday he received information from Odessa. Residents of the city said that men between the ages of 16 and 50 were taken from everywhere, including cafes and restaurants, in front of friends and relatives. They are stuffed into trucks, after which the forcibly mobilized disappear without a trace.
The barrel goes to the face - you go to the front
- told the American officer the details of the call to the front in Ukrainian.
Referring to messages published on the Internet by the Ukrainian military themselves, McGregor said that the average duration of Ukrainian military recruits at the front is three to four hours. The thing is that most of the newly called up, or rather captured soldiers get to the front line without any preparation. At best, they have a short training session at the shooting range for a few days.
This is absurd. They kill more and more people for nothing
exclaimed the retired officer.
But most importantly, McGregor noted that the American press is finally starting to write the truth about the Ukrainian conflict. Even publications such as the New York Times and the Washington Post have published materials over the past few days that talk about the real situation in Ukraine.
It should be noted that the attitude to what is happening in Ukraine is changing not only among journalists who previously wrote articles that were exceptionally convenient for Washington, but also among ordinary Americans. Here are the comments that US residents left under McGregor's speech.
Sending untrained troops into battle is the path to defeat
Reiman Perera says.
I feel so sorry for these men and boys who were sacrificed for something that would never bring victory. It's a smoke screen for something else
says Harry Buckley.
Any fighting-age man in Ukraine should have done everything in his power to leave the country many years ago. I would never fight for a corrupt Zelensky
- writes an American user with the nickname Eugene Firebird.
Putin wanted a peaceful settlement through negotiations. Remember the Minsk agreements?
Reminds me of Nora Peters.