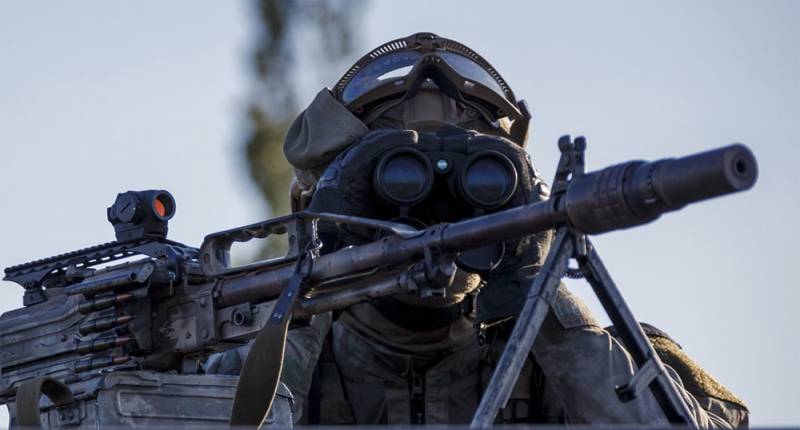 After the liberation of the village of Krasnogorovka, which is north of Avdiivka, Russian troops are trying to develop an offensive to the northwest of the city. The enemy recognizes the loss of territories by publishing videos and posts on social networks that say that "I had to move to other positions."
Having suffered losses and retreated from Krasnogorovka, Ukrainian units are trying to dig in in the area of ​​​​Stepovoye, near the railway station of the 437th km. The station is located on the railway line that connects Avdiivka with Pokrovsk. Previously, the enemy used this railroad for their own purposes, including for the transfer of military equipment and ammunition.
Now Russian troops, advancing from Krasnogorovka, are making efforts to liberate the above-mentioned railway station and the village of Stepovoe.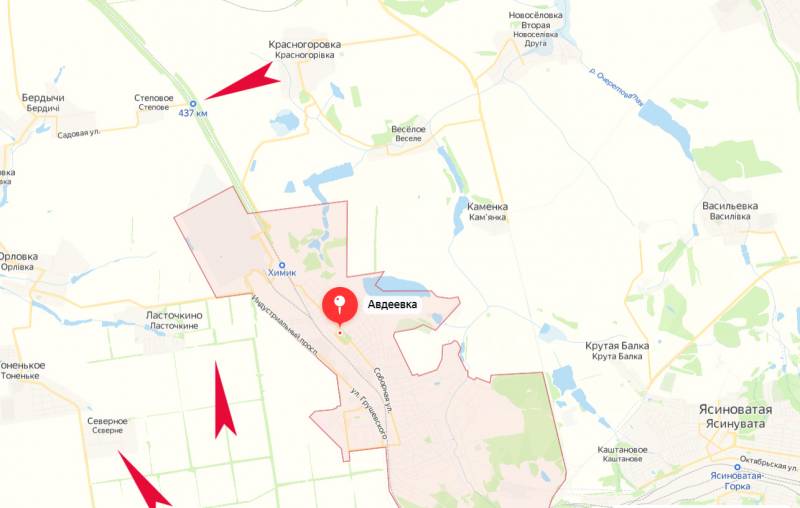 Cutting off the supply lines of the enemy grouping in Avdiivka will allow blocking the garrison of the Armed Forces of Ukraine by closing the ring. In order to maximize the blocking, Russian troops are also conducting offensive operations to the south-west of Avdiivka - in the direction of Severny and Lastochkino. So far, the enemy has been able to beat off Russian attacks there. The Armed Forces of Ukraine understand that when the same Lastochkino is liberated by the Russian Armed Forces, the only highway remaining under Ukrainian control from Avdiivka, towards the Pokrovsk-Selidovo-Kurakhovo line, will be blocked. All the others, including the road through Krasnogorovka, are already under Russian control.