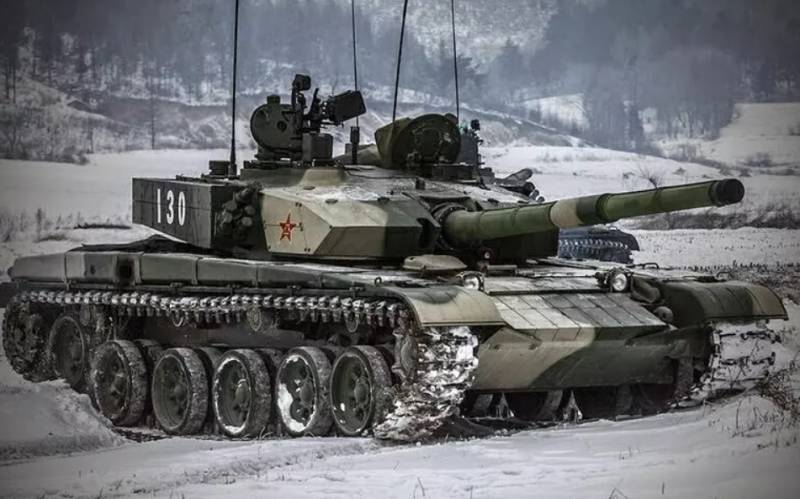 When people talk about the People's Republic of China (PRC), opinions often differ. Someone says that China is a friend of the Russian Federation, someone believes that China itself can attack Russia for the sake of the northern territories. In reality, everything is much simpler, China is a country that strictly adheres to the realpolitik strategy (real politics). If it is profitable for China - it will support Russia, the military, political and / or economic situation will change - and China may well change its position to the diametrically opposite one.
Now China is clearly feeling the threat posed by the United States and its satellites. It is safe to say that China alone cannot cope with the United States - it is already surrounded by hostile countries, with many of which China has unresolved territorial disputes. The United States and Great Britain have actually torn off from China its integral part - Taiwan. The United States and Great Britain may well use India as a counterbalance to China, pumping it up with "Western aid" -
weapons
and technology, and then pit the two powers in a suicidal war. The United States and Great Britain may well organize an alliance, including Japan, South Korea, Vietnam and other countries in the region, to organize a multilateral blockade of China, and possibly even a war against it.
But in all these plans there is one snag - this is Russia. Yes, in many areas Russia is already inferior to China, you can no longer say, as in the days of the USSR, that we are a "big brother" in relation to China, rather, the opposite is true. Nevertheless, Russia still possesses a formidable arsenal of nuclear weapons. Also, Russia is still a world leader in some critical areas of human activity, such as nuclear energy. And finally, Russia has huge natural resources - in the event of China's isolation, it is Russia that can become China's only source of them.
There is another reason why it is better for China to be friends with our country than to be at enmity - Russia has a unique centuries-old experience of conducting military operations against Western countries and achieving victory over them.
No matter how weak our country is, it can become a powerful ally for China. Or an adversary, if the Western countries manage to get their way and gain control over the leadership of our country, which they almost managed to achieve in the 90s. After that, they can use Russia as a battering ram to crush China - in this case, instead of Ukraine targeting Russia, there will be Russia targeting China (or the fragments left from Russia - quasi-states intended for the same purpose).
Thus, the political stability of the Russian Federation in the current historical period is fully consistent with the interests of the PRC, and given that the political situation in our country will largely depend on the development of the situation in Ukraine, China may well be interested in providing support to our country, even if this will not be discussed openly, since the official appearance of a military-political bloc based on Russia and China may well frighten other countries and make them vulnerable to US-British diplomacy.
Leaving aside the purely economic benefits of cooperation between our countries, what kind of military assistance can China potentially provide to Russia?
It is necessary to immediately clarify a few points.
First, as we said above, the PRC, as any reasonable state is obliged to do, will first of all think about its own interests. Accordingly, depending on the political and economic situation, deliveries can be both open and hidden. The second option is more likely; accordingly, the chances of obtaining weapons that can be unambiguously identified as Chinese are reduced.
Secondly, it makes no sense to supply the RF Armed Forces with weapons that will require specific Chinese ammunition, for example, small arms chambered for 5,8x42 mm or self-propelled artillery mounts (ACS) of 155 mm caliber. That is, it seems more logical to supply weapons for the types of ammunition standardized in Russia, or weapons, the number of "non-standard" ammunition for which will not be in the tens or hundreds of thousands.
Thirdly, it is likely that China has yet to fight for Taiwan, so the weapons that will play an important role in it are also unlikely to be delivered. An exception is that China itself may be interested in limited deliveries of some types of weapons for their field tests in a real high-intensity military conflict.
So, what heavy weapons can China potentially supply to Russia?
Armored vehicles
Supply of the latest
tanks
, for example, such as the Type 99 (ZTZ-99), the image of which is given at the beginning of the article, is unlikely - China is unlikely to decide to give Russia access to the latest achievements of its armored industry. On the other hand, theoretically, China may be interested in assessing the real combat potential of its armored vehicles.
But still, the Type 96 / Type 96A tanks, which the Chinese industry produced in the amount of about 2 units, are more likely to appear in the NWO zone.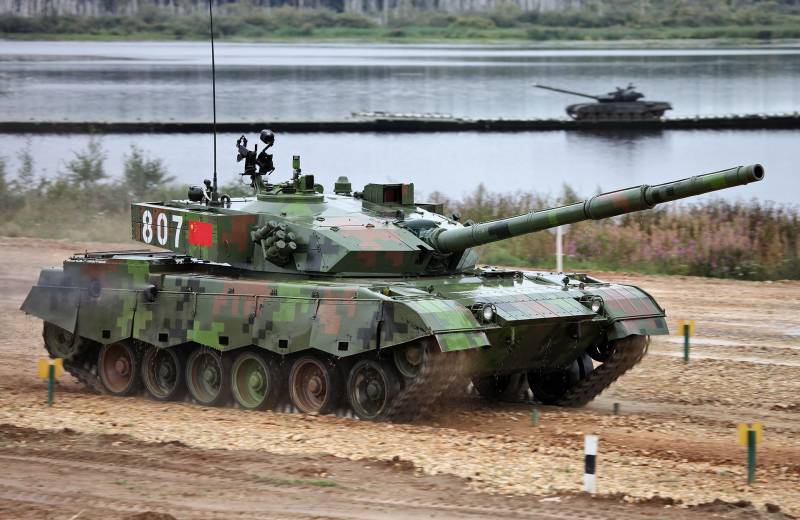 Chinese main battle tank (MBT) Type 96
It is possible that infantry fighting vehicles (IFVs) and armored personnel carriers (APCs) have a higher chance of getting into the NVO zone. For example, the Chinese BMP Type 04 (ZBD-04) is an analogue of the Russian BMP-3, and its turret is a licensed copy of its Russian counterpart. The BMP ZBD-04 / ZBD-04A was produced in the PRC about 2 pieces.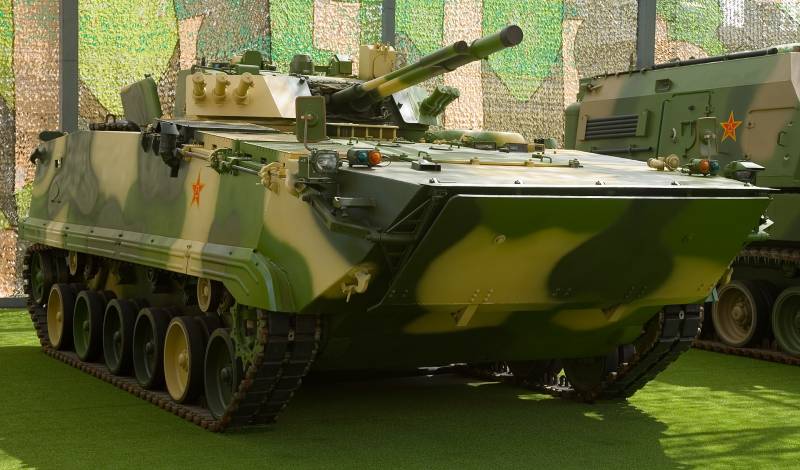 BMP Type 04 (ZBD-04)
Also in China, the BMP ZBL-08 (export version of the VN1) is produced. This machine is actually an armored personnel carrier, conceptually it is close to the Russian BTR-82. A total of 3 ZBL-150 infantry fighting vehicles were produced, 08 more ZSL-900 armored personnel carriers were produced - modifications with a heavy machine gun instead of a 10-mm cannon, as well as 30 units of ZTL-1 fire support combat vehicles (ST250 export version), armed with a 11-mm cannon .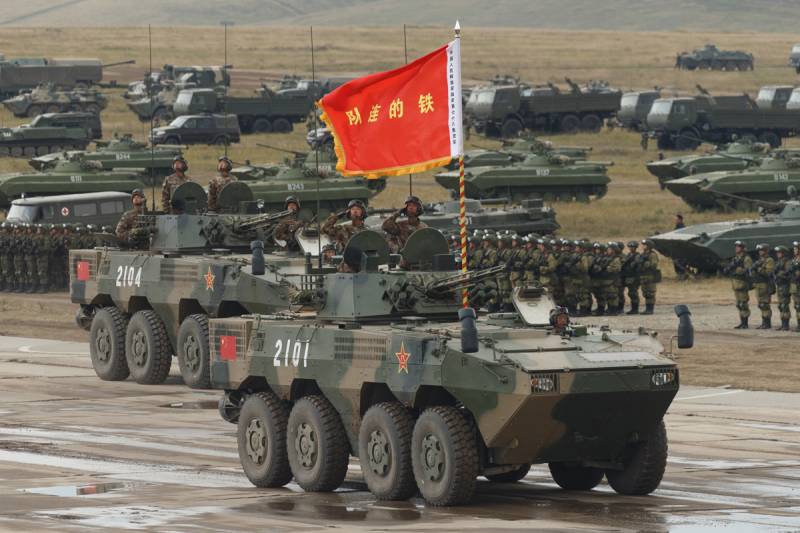 BMP ZBL-08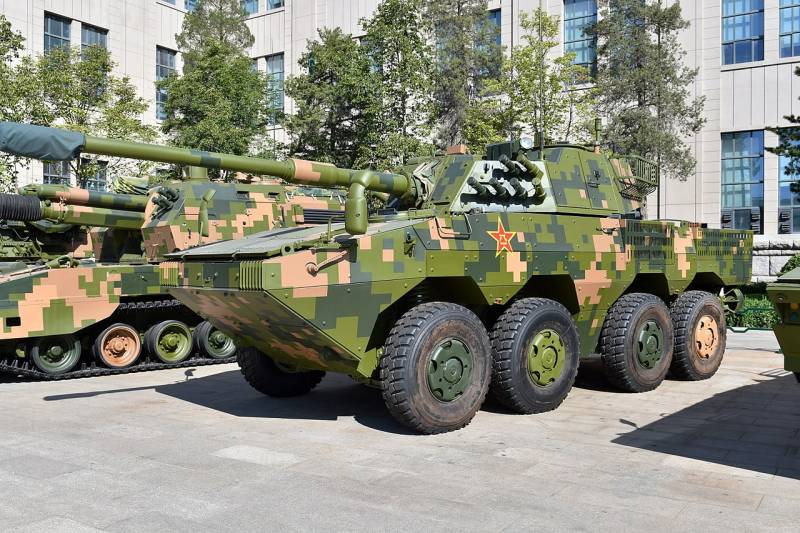 Fire support combat vehicle ZTL-11
In the war against Taiwan, all of the above combat vehicles, in the quantities in which they are produced by the PRC industry, will not be required.
Thus, potentially China can supply them to the RF Armed Forces in quantities of several hundred of each type, especially since Russia will have no problems with reciprocal deliveries of similar armored vehicles after the completion of the NMD.
Artillery
Do deliveries of portable artillery make sense?
Most likely not, we already have enough of it. Yes, and the experience of the NWO shows that in modern warfare, portable artillery mounts do not last long - except perhaps
use them to create ersatz self-propelled guns
, however, here we can quite manage on our own. Another thing is self-propelled artillery installations.
The Chinese will not supply us with the latest PLZ-05 self-propelled guns of 155 mm caliber, capable of firing a WS-35 projectile at 100 kilometers. In addition, such an artillery system will either have to be used only with guided munitions, or it will need to supply hundreds of thousands of shells of a caliber not used by the RF Armed Forces.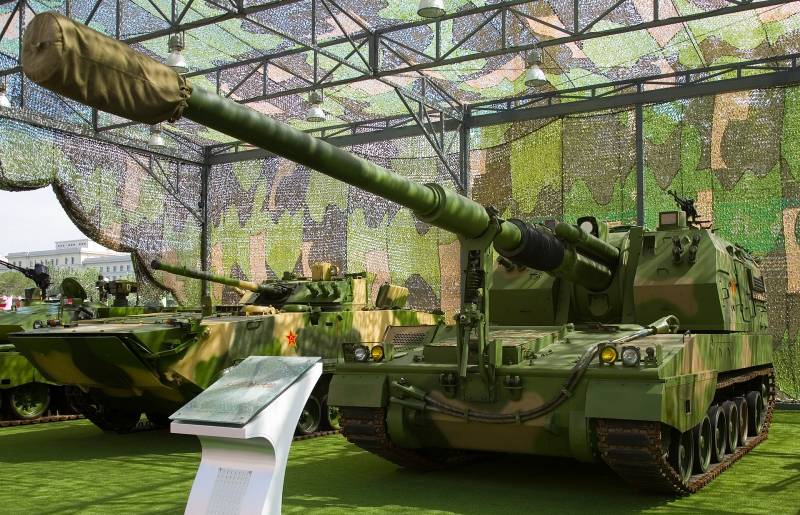 ACS PLZ-05 caliber 155 mm
The same applies to Chinese self-propelled guns PLZ-45 and self-propelled guns SH1 caliber 155 mm, designed for export deliveries.

ACS PLZ-45 (left) and ACS SH1 (right)
Thus, the PLZ-07 self-propelled guns of 122 mm caliber have the greatest chances of getting into the NMD zone, the shells for firing from which are available from the RF Armed Forces. For the ground forces of the PRC, 550 PLZ-07 self-propelled guns were produced, and a certain number of PLZ-07 self-propelled guns were delivered to the Marine Corps. Hundred and a half self-propelled guns PLZ-07 will not interfere with us?
Multiple launch rocket systems (MLRS)
Conventionally, Chinese MLRS can be divided into two types - those that developed on the basis of Soviet developments, Soviet calibers, and those that were developed in China independently, for new types of ammunition.
Russia has more than 2 Grad 500mm MLRS, about 122 Uragan 900mm MLRS and over 220 Smerch 100mm MLRS in service and in storage. The enterprises of the Russian military-industrial complex are currently producing modernized Tornado-G MLRS of 300 mm caliber and Tornado-S MLRS of 122 mm caliber - precision-guided munitions are produced for the latter combat vehicle, similar to guided missiles of the American HIMARS MLRS.
Thus, it is unlikely that the RF Armed Forces have a need for Chinese 122 mm MLRS, although there are interesting models for this caliber in China.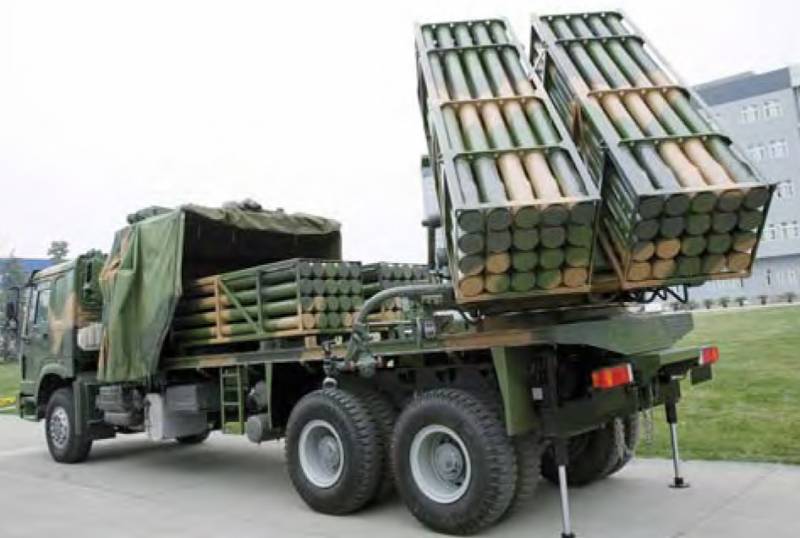 Chinese MLRS PR50 Sandstorm caliber 120 mm with ammunition doubled compared to the MLRS "Grad"
There are no MLRS of 220 mm caliber in China, but MLRS of 300 mm caliber and more may well be useful to Russia. For example, the Chinese MLRS PHL-03 of 300 mm caliber is clearly the ideological successor of the MLRS "Smerch", however, judging by the data of open sources, in terms of performance characteristics it has already surpassed not only the "Smerch", but also the latest Russian MLRS "Tornado-S". ". At least the declared firing range for the PHL-03 MLRS with new ammunition is 160 kilometers, while the Tornado-S has 120 kilometers.
With a high probability, the PHL-03 MLRS is compatible in terms of ammunition with the Smerch MLRS, in which case the RF Armed Forces would not interfere with several dozen of these combat vehicles, especially since they were produced for the PLA in the amount of 175 units, and about 40 more vehicles were exported .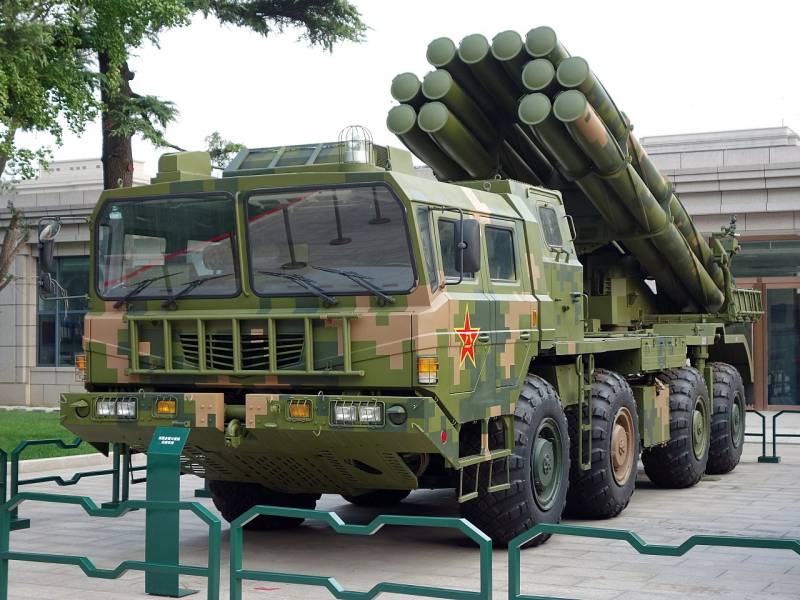 MLRS PHL-03
The PRC has two more MLRS - WS-2 / WS-2D caliber 400/425 mm and WS-3 / WS-3D caliber 400 mm, with a firing range of up to 400 kilometers. It is unlikely that they can be in demand in the RF Armed Forces due to the lack of ammunition for these vehicles, however, for the WS-3 / WS-3D MLRS, there are guided munitions that can be used in much smaller quantities than unguided ones, that is, the WS-MLRS 3 / WS-3D can be considered something like an analogue of the ATACMS operational-tactical missile launched by the HIMARS MLRS. If the United States starts deliveries of ATACMS missiles to Ukraine, the deliveries of the WS-3/WS-3D MLRS could become a symmetrical response from China.
Shell hunger
Ammunition does not happen much. Given the artillery nature of this war, it can be assumed that the supply of ammunition could be the simplest and most effective form of assistance from China. First of all, we are talking about artillery shells of 122 mm and 152 mm caliber.
(especially since China itself is gradually switching to 155 mm caliber)
. The same applies to shells for multiple launch rocket systems (MLRS) of 122 mm and 300 mm caliber. Perhaps the Russian Armed Forces will not interfere with other types of ammunition - mines of 120 mm caliber, shells for tank guns of 125 mm caliber, shells for small-caliber guns of 30 mm caliber, and so on.
A significant increase in fire performance in all sectors of the front will allow the Armed Forces of the Russian Federation to quickly and with minimal losses "push through" the defense of the Armed Forces of Ukraine.
Conclusions
This material provides a far from complete list of Chinese-made weapons that could potentially be useful to the RF Armed Forces.
Is there even a possibility that China will supply Russia with weapons for use in the NVO zone?
Is it unrealistic? And how realistic is what is happening in Ukraine now? Even two years ago, how many people would have believed in the bloody conflict of more than a year between Russia and Ukraine? To mobilization? In the sunken cruiser "Moscow"? What comments could be collected by the material "The possibility of strikes by Ukrainian UAVs of a long range on airfields based on a strategic
aviation
RF Armed Forces? Who would have believed that the Gulf countries would not go along with the US and bring down oil prices in order to pulverize the Russian economy after the start of the NWO? The fact that the MQ-9 Reaper UAV of the US Air Force "fell itself" into the Black Sea?
The world is changing, and sane leaders understand that the unilateral dictate of the United States for them and for their countries is a one-way road. Therefore, China may well have a "choice without a choice", when it is necessary to either support Russia with all its might, resigning itself to possible sanctions by Western countries, which are still inevitable in the end, or begin to prepare for inevitable capitulation. Has China forgotten its position during the Opium Wars?
Yes, China always acts only in its own interests, and, as mentioned above, this is how any normal country should act. The problem is that the supply of arms to the RF Armed Forces may just be in the interests of China. The question is when this need will arise and will it appear at all?
The supply of armored vehicles and artillery systems is by no means an exhaustive list of what China can potentially offer our country and what the RF Armed Forces may need, but we will talk about this in the next article.