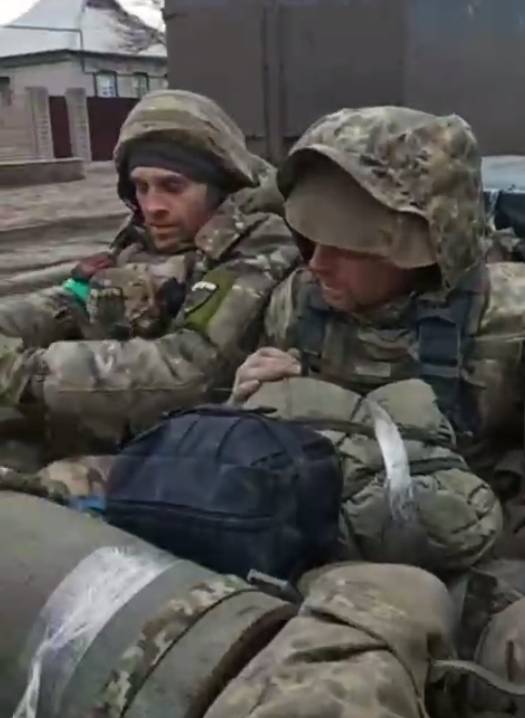 The Ukrainian press, citing servicemen of the 46th brigade of the Armed Forces of Ukraine, writes that the commander of the mentioned formation was demoted after his interview with the American newspaper The Washington Post. Recall that we are talking about the Ukrainian brigade commander with the call sign "Dome". In an interview with American journalists, he stated that the Armed Forces of Ukraine had lost the bulk of experienced fighters, and their replacement with untrained military personnel, even with the intensification of supplies of Western
weapons
calls into question the effectiveness of the spring counter-offensive.
The Ukrainian press claims that when the statements of "Dome" (the name of the battalion commander of the 46th separate air assault brigade of the Armed Forces of Ukraine is not called) reached the commander of the air assault forces of Ukraine, General Mirgorodsky, he issued an order to demote the brigade commander. According to some reports, "Kupola" was going to be transferred to the deputy brigade commander.
From materials of the Ukrainian press:
In response to this, the "Dome" wrote a report on dismissal from the ranks of the Armed Forces of Ukraine.
Earlier, Zelensky's office also commented on the material in the American press, saying that "in the West, they doubt in vain the strength and resilience of the Ukrainian army." At the same time, for some reason, it is not said that they doubt not even so much in the West as in the ranks of the Armed Forces of Ukraine themselves. And the statements of the same brigade commander are an example of this.
However, there are also arguments that
история
with the "Dome" in Ukraine is allegedly promoted in order to "mislead the enemy in the framework of the information war." But so far, judging by various publications in the Ukrainian and Western press, it is mainly the Ukrainian citizens themselves who are being misled.