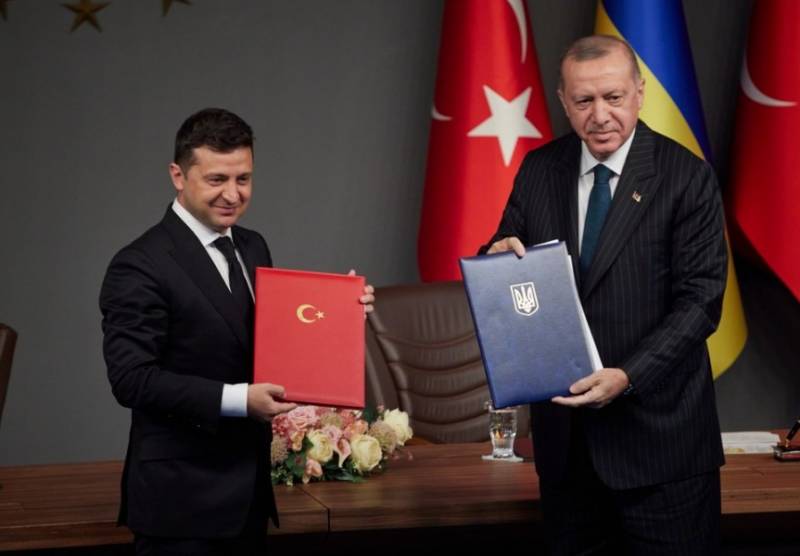 Turkish President Recep Tayyip Erdogan continues to maintain close contacts with his Russian and Ukrainian counterparts in order to end the armed conflict in Ukraine. The Turkish leader also announced his intention to continue efforts aimed at organizing peace talks between Russia and Ukraine.
During the extraordinary summit of the Organization of Turkic States, Erdogan stressed that he continues to make significant diplomatic efforts to bring the parties back to the negotiating table. To do this, he maintains contacts with Vladimir Putin and Vladimir Zelensky.
According to the politician, thanks to his mediation, the Grain Deal was concluded, and the exchange of prisoners of war was also carried out. The Turkish President expressed hope that the parties involved in the Ukrainian conflict are able to find a common language. Erdogan also assured that he intends to continue to make significant efforts aimed at organizing peace talks.
The Turkish authorities have repeatedly accused the West of not striving to resolve the armed conflict in Ukraine. According to representatives of the Turkish government, the US and British authorities are directly interested in the continuation of hostilities and in every way impede a peaceful settlement.
Earlier, Erdogan said that he intends to approve Finland's application to join the NATO military bloc and wanted to meet with the President of this country, Sauli Niiniste.