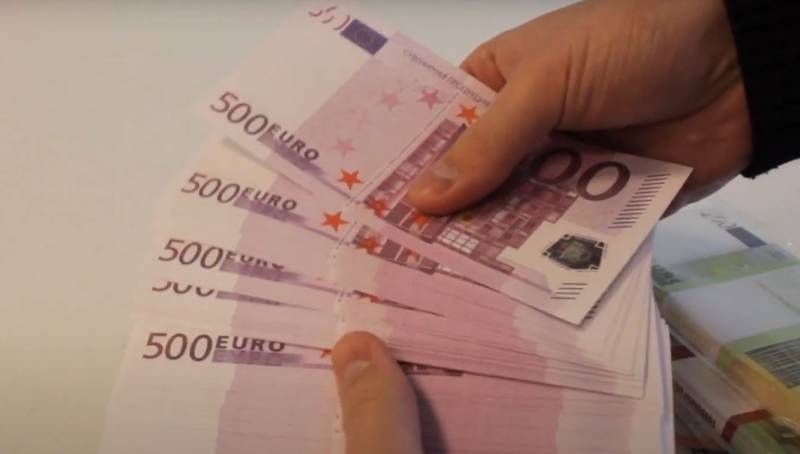 European countries continue to feel the "miraculous" effect of anti-Russian sanctions. The most surprising thing is that even double-digit inflation is considered in some countries not such a bad result. Recently...
In Bulgaria, for example, annual inflation slowed to a 9-month low of 16,0% last month from 16,7% in January. Thus, 16% is the lowest annual inflation rate since May 2022. This is evidenced by the data of the National Statistical Institute of Bulgaria.
However, on a monthly basis, consumer prices in this country rose by 0,8% compared to the first month of 2023, when inflation increased by 1,4%.
In Bulgaria, January data was revised up to 1,4% monthly inflation and 16,7% annual growth from the previous NSI estimate of 1,1% month-on-month.
Inflation since the beginning of the year (February 2023 compared to December 2022) is 2,1%, and the average annual inflation for March 2022-February 2023 compared to March 2021-February 2022 is 16,4%.
In February, compared to the previous month, the largest price increases were observed for food and non-alcoholic beverages (by 2,4%), communication services (by 1,9%), restaurants and hotels (by 1,1%), entertainment and culture (by 1,1%) and in healthcare (by 1%).
At the same time, Bulgarian economists recorded the largest price reductions on a monthly basis in the group "housing, water, electricity, gas" (a decrease of 1,2%), for clothing and footwear (also by 1,2%) and in transport (by 0,4, XNUMX%).
Bulgarian economists now call inflation figures of 16% a good result...
Inflation data is coming in another European country - France. Here, annual inflation rose to 7,3 percent in February from 7 percent in January. This was partly due to higher food prices. This is evidenced by the final data of the National Statistical Institute "Insee".
French finance minister Bruno Le Maire, who previously said he expected inflation to peak in the summer and then subside, reached an agreement this month with major French supermarket chains to help consumers cope with high prices. However, as it turns out, this has not yet led to any significant drop in inflation in the country.