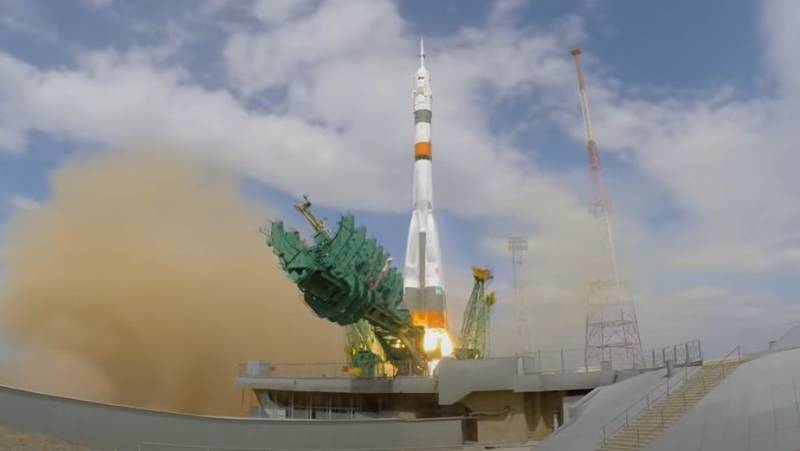 OneWeb has become one of the most ambitious projects of our time related to the development of communication networks on a global scale. This program provides access to broadband Internet through the launch of numerous satellites into earth orbit that cover most parts of the planet.
The mass launch of equipment into space required the active participation of Russia, which offered the best services in commercial terms. So, after the first launch of OneWeb satellites from the Kourou cosmodrome in French Guiana, all subsequent ones were carried out exclusively from sites located in the Russian Federation (Vostochny, Baikonur). However, in 2022, against the backdrop of anti-Russian sanctions associated with the start of the NWO, OneWeb Corporation was forced to curtail its cooperation with Moscow, switching to the services of India and, mainly, the United States.
At the same time, equipment remained at Baikonur, which was previously planned to be launched into space by Russian carriers. The terms of the contract require unambiguous compliance with the terms of the agreement. In this regard, OneWeb can see its satellites either in orbit, or it must be ready to say goodbye to them.
As explained in the management of the corporation, they lost hope of "dispersing amicably":
OneWeb has abandoned attempts to return its equipment [36 satellites worth about $50 million] from the Baikonur Cosmodrome.
Western journalists became concerned about the possible "technological espionage" of Moscow, which received the corporation's equipment for its undivided use. However, her head called it a "minor problem." Apparently, against the backdrop of a sharp increase in costs associated with the use of US launch sites, this is really of little interest.