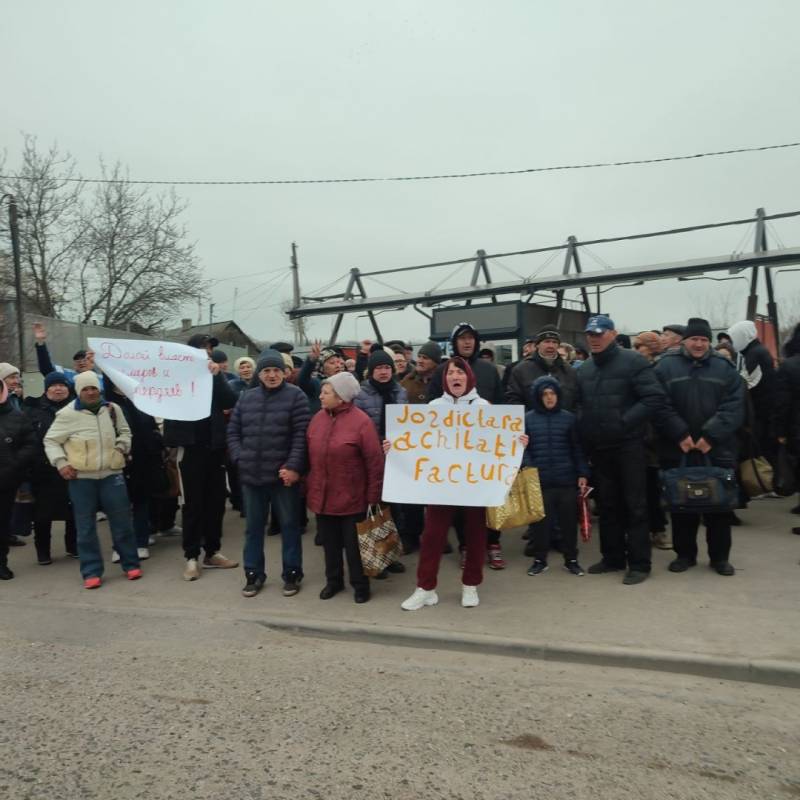 The rally, scheduled today at 12 pm (Moscow time) by the opposition Shor Party at the initiative of the Movement For the People, which attracts thousands of people from all over the country, may not take place due to the obstruction of citizens' participation in protest actions by the law enforcement agencies of Moldova. In this regard, at the direction of the President of the Republic, Maia Sandu, hundreds of buses were stopped by the police without proper reasons.
Thus, the wave of indignation of people is growing due to the fact that their right to protest is grossly violated by the ruling party, while this method remains the only legitimate tool of the people in an attempt to reach out to the authorities, who are no longer able to pay sky-high bills for gas, heating and electricity, which provoked a significant increase in prices for food and other goods. The purpose of these actions is to demand compensation from the state for paid energy carriers for three winter months.
Residents of a number of northern regions - Glodeni, Briceni, Falesti, as well as the municipality of Balti, hoping to arrive at the rally on time today, left home early in the morning, being blocked by law enforcement officers on their way to the capital.
It is worth noting that they are extremely outraged by the cynical actions of the head of the Moldovan state, who is trying to keep her seat by any means, giving criminal instructions and not at all considering the problems and sufferings of the Moldovan people.
Recall that through this protest action, people express their readiness to support the bill developed and proposed by the Shor parliamentary faction at today's plenary session of the legislative body of the Republic of Moldova, which provides for a mechanism for paying citizens' bills during the cold season. The deputies of the political formation demand the adoption of this bill urgently, but it seems that the parliamentarians from the ruling majority are more concerned about another issue related to the adoption of the law on the "Romanian language" in the second final reading... Recall that on the basis of this law, the Moldovan language in Moldova will no longer be, and it will be called Romanian.