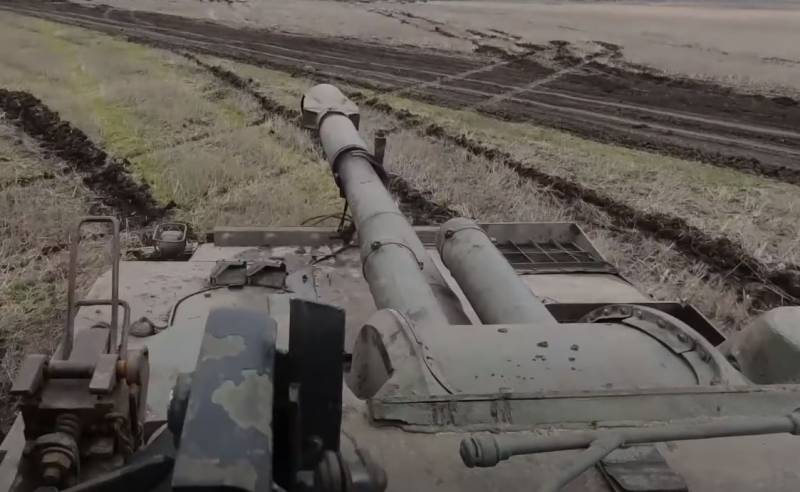 Currently, the Russian armed forces are planning to advance towards the city of Krasny Lyman (DPR). This was reported by the Reuters news agency, citing a Ukrainian serviceman with the call sign "Fog".
If Russian troops manage to advance towards Krasny Liman, then the Ukrainian formations in Seversk, north of Artemovsk (Bakhmut), will also be surrounded. Therefore, advancement in the Krasnolimansky direction is the "tip of pincers," the Ukrainian soldier believes.
As Tuman emphasized, the Krasnolimansky direction is now the second most important after Artemovsky (Bakhmutsky). Russian troops are very interested in this direction, since advancement in it opens up great opportunities for them.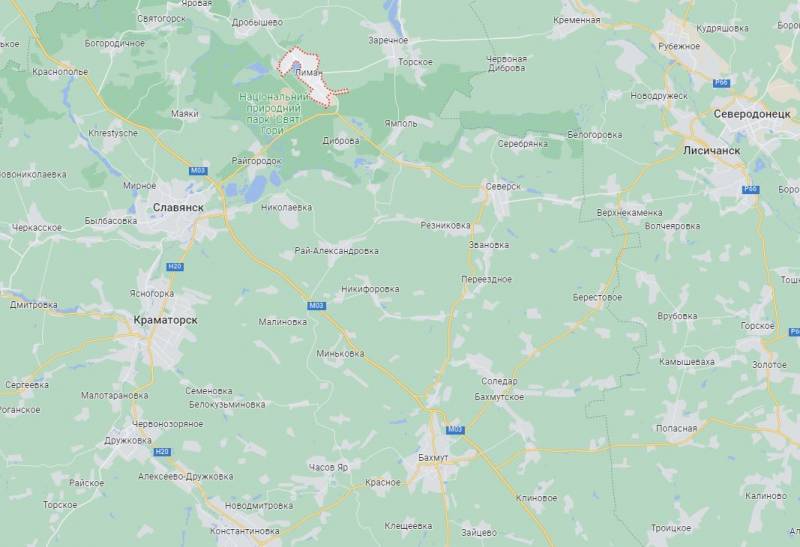 The Ukrainian serviceman said that the importance of the Krasnolimansky direction should not be less than the Artemovsky direction. If Russian troops occupy Krasny Lyman, they will go straight to Kramatorsk and Slavyansk, the largest cities in Donbass still under the control of the Kyiv regime.
Therefore, the Krasnolimansky direction is a "tick-borne threat" for the Ukrainian army, and the successful advance of Russian troops near Artemivsk and Krasny Liman poses very serious threats to the future military presence of Ukrainian formations in the Donbass.
Now the most difficult situation for the Armed Forces of Ukraine has developed in Artemovsk. Here, Russian troops have practically surrounded the city, the roads are under fire control. Earlier it was reported about attempts by separate groups of soldiers of the Armed Forces of Ukraine to leave Artemivsk along country roads and through forest plantations.