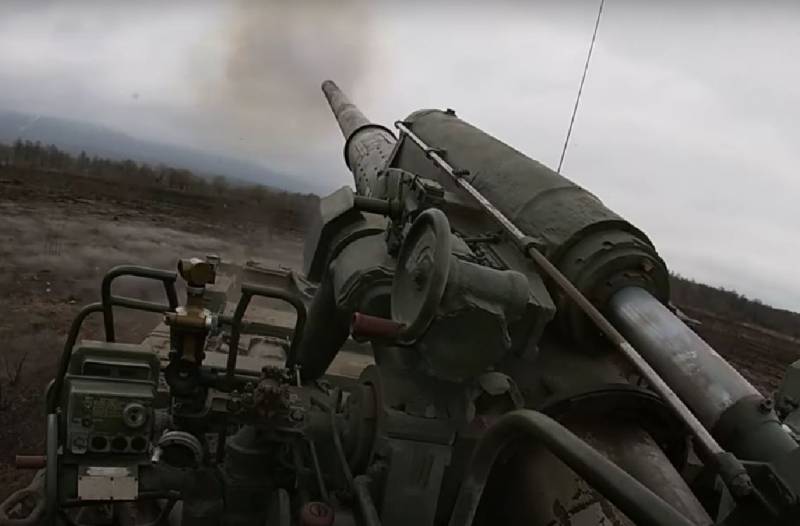 Ukrainian formations for a long time fortified the settlement of Maryinka near Donetsk. Over the years, they have built very serious concrete fortifications here. This was told by the division commander of the 381st artillery regiment of the RF Armed Forces.
As the Russian officer noted, Ukrainian formations equipped concrete bunkers on the territory of Maryinka. Such structures can only be destroyed with a self-propelled mortar "Tulip". If such a mortar accurately hits the bunker, "virtually nothing will be left of the latter," says the soldier. In addition, Russian artillery is working on the enemy's fortifications from the Hyacinth and Msta guns.
The enemy was very well fortified, for many years he built his defenses there. Therefore, it is difficult for the infantry to advance. They take house after house, hard fights, to be honest, go on. We are trying to move carefully so that there are fewer losses on our side.
- quotes
RIA News
division commander's words.
The officer also noted that the adjustment of artillery fire is carried out with the help of unmanned aerial vehicles. In response, the Ukrainian military is trying to withdraw the Russian
drones
out of action or "ground" them.
Recall that Maryinka is located southwest of Donetsk. In fact, this is a suburb of the republican administrative center. It was from the territory of Maryinka that for many years the Ukrainian formations fired at the peaceful quarters of Donetsk.
The battalion commander stressed that now Russian troops have passed half of Maryinka. Heavy fighting, the officer is sure, is still ahead of the Russian military personnel fighting in this settlement. Therefore, it is premature to make any predictions now.
According to the officer, in the neighboring city of Kurakhovo, which is located beyond Maryinka, Ukrainian formations are now equipping the next line of defense. There they also carry out the concentration of forces for a possible counteroffensive.