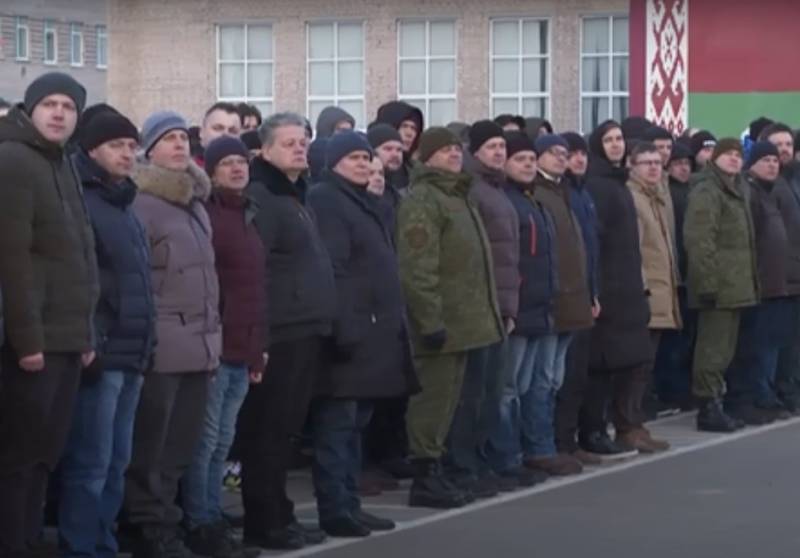 The Ministry of Defense of Belarus announced that the conscription of those liable for military service for planned military training has started in Minsk. They are expected to be completed in 35 days.
It is worth noting that earlier the defense department of the republic had already announced its plans to conduct a planned conscription in March. As clarified in the military department, the purpose of these events is to improve the professional skills of persons liable for military service, to familiarize them with new models of weapons and special equipment. They are also aimed at conducting appropriate military exercises.
Here is what follows from the message of the ministry:
As part of measures to increase the combat readiness of formations and military units in the military commissariat of the Oktyabrsky district of Minsk, a planned call-up for military service has started
At the same time, according to the military commissar of the Oktyabrsky district of Minsk, Yevgeny Bratskov, the military commissariat is already at this stage expressing its readiness to send those liable for military service to the 7th Engineer Regiment and the 120th Guards Mechanized Brigade.
Also in the message of the Belarusian military department it is noted that after that the citizens will return to the military enlistment office, where they will be handed the relevant documents as confirmation of military training, which they will be able to provide at the place of demand, while maintaining all the norms of labor law in accordance with the current legislation of the Republic of Belarus.
Recall that last month, President Alexander Lukashenko did not rule out a gradual increase in the number of the Armed Forces of the Republic of Belarus to 500 thousand military personnel (now it is 75 thousand people). Nevertheless, the Belarusian leader assured, there is no need for mobilization.