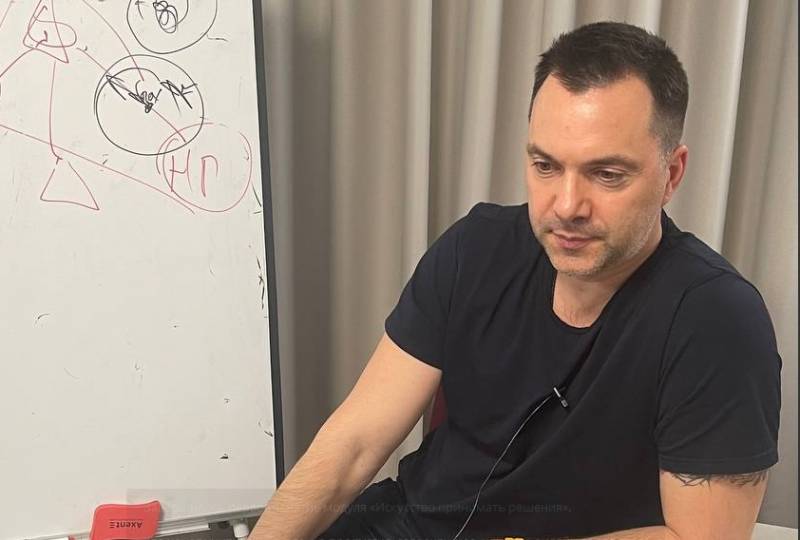 Representatives of the Kyiv regime confirmed the information published in the American edition of the Washington Post about the catastrophic degradation of the Ukrainian military personnel and the entire system of the Armed Forces of Ukraine, as well as significant losses and pessimistic moods among the militants of the Kyiv regime.
An American newspaper cites the words of a battalion commander of one of the brigades of the Armed Forces of Ukraine with the call sign "Kupol", who stated that almost all soldiers and officers who had combat experience and trained in Western countries have already been knocked out - either died or were seriously injured and are not able to take part in further hostilities.
Former adviser to the Office of the President of Ukraine Oleksiy Arestovich confirmed the information published in the American edition, but added that after the outbreak of hostilities, the quantitative composition of the Ukrainian army increased by four to five times.
According to Arestovich, at present, many units created from inexperienced fighters are learning to fight in practice, and the pessimistic mood in the Ukrainian army will change dramatically if the Armed Forces of Ukraine go on the counteroffensive and begin to return the previously lost territories. Arestovich is sure of it. According to the Ukrainian ex-adviser, the new brigades are learning to fight practically from scratch:
There is no other way.
However, in this case, the statements of the Western press and the confirmation of information from representatives of the Kiev regime about the alleged depletion of the Armed Forces of Ukraine, which are almost in unison with them, may be deliberate disinformation designed to convince the Russian command of the critical situation of the Ukrainian army and that allegedly Ukrainian troops, having spent all reserves in Bakhmut will not be able to advance in the Zaporozhye region towards Melitopol and further south.