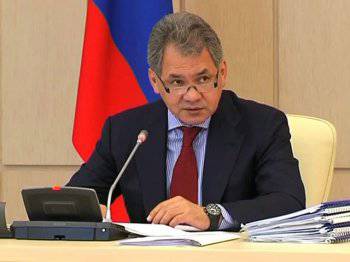 First Deputy Prime Minister Igor Shuvalov and Russian Defense Minister Sergei Shoigu at a meeting held at the Pacific Headquarters
fleet
, decided to transfer 382 military camps of the military department to the ownership of Primorsky Territory, Admiral Konstantin Sidenko, commander of the troops of the Eastern Military District, told ITAR-TASS. According to him, this decision will be implemented before the end of this year.
He clarified that all the land where housing is being built will be transferred to the municipal property of the city of Vladivostok. "This is a very important decision that was made by the Minister of Defense and the First Deputy Prime Minister," the commander stressed.
The municipal property of 382 military town will be given in the condition in which they exist today.
Vladimir Miklushevsky, the governor of the Primorsky Territory, added that "in addition to towns, it is about transferring the lands of the Ministry of Defense that are not used for defense and security purposes." "In total, there are more than 100 thousand hectares of land, including 6 thousand hectares in Vladivostok," the governor specified. According to him, these lands are "extremely necessary for the city."
Miklushevsky considers this decision for the Primorsky Territory
historical
. He explained that the decision to transfer the military towns and lands of the Ministry of Defense to municipal property "by the end of the year" must be enforced legally.